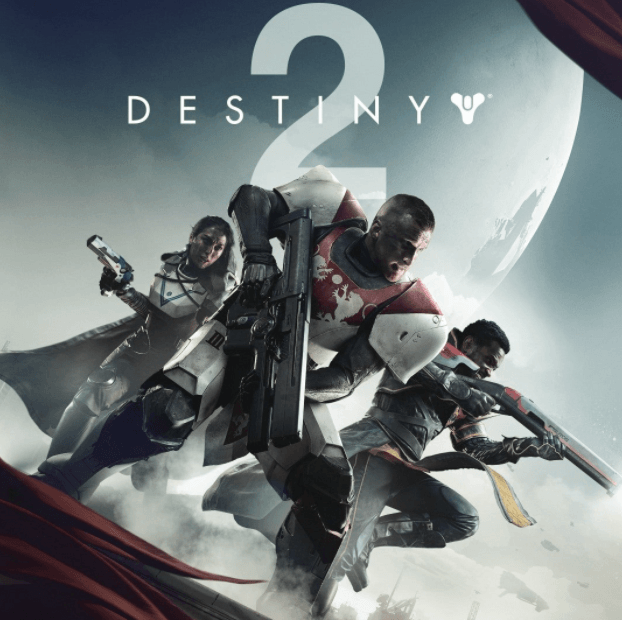 In a market saturated with tens of thousands of games spanning dozens of genres, videogamers don't have to look far to find the next big challenge to conquer.
For those with a desire to conquer but an aversion to putting in work, options are plentiful too.
Cheat vendors are rarely more than a few clicks away, and a few minutes after that, the joys of shooting fish in a barrel are replicated in the digital realm. In the physical realm, meanwhile, spotting lawyers through walls can be much more problematic.
Bungie and Ubisoft Sued Ring-1
As part of a widespread legal campaign, in July 2021 Bungie and Ubisoft teamed up in a lawsuit against Ring-1, a developer and distributor of cheat software targeting Destiny 2, Rainbox Six Seige, plus many other popular games.
Filed in a California district court, the complaint names Andrew Thorpe (aka 'Krypto'), Jonathan Aguedo (aka 'Overpowered'), Wesam Mohammed (aka 'Grizzly'), and Ahmad Mohammed, as the key people behind Ring-1, an operation run from Ring-1.io but active on hundreds of forums, websites and social media accounts.
Bungie and Ubisoft claim that the Ring-1 cheats are the product of fraudulent access to their games' software clients and violations of the DMCA's anti-circumvention provisions. Ring-1 products have generated hundreds of thousands of dollars in sales, the companies say, together representing further violations of the DMCA for trafficking in circumvention devices.
Other claims in the complaint include the unlawful reproduction of copyrighted artwork and game files, plus inducing and contributing to the copyright-infringing acts of Ring-1 customers, who allegedly create unauthorized derivative works when they deploy Ring-1 cheats.
Defendants Picked Off, One By One
In a recent submission to the court, Bungie and Ubisoft describe Jonathan Aguedo (a/k/a 'Overpowered' and 'Berserker') and Andrew Thorpe (aka 'Krypto') as current or former "high-level participants" in the Ring-1 venture.
Both were directly involved in the development, marketing, sale, and distribution of cheats, the gaming companies claim. In addition to being administrators of the Ring-1 website, Aguedo and Thorpe allegedly recruited resellers of Ring-1 cheats, and handled communications with potential and existing customers.
Agueda answered the complaint in July, denying all of its allegations by stating that none of his actions constituted copyright infringement. If the gaming companies can't "resolve this matter informally" a motion for default judgment is certainly possible but as things stand, there is optimism that a settlement can be reached.
Thorpe's situation seems straightforward, but not in a good way. He failed to appear in response to the lawsuit, and since he is already in default, a motion for default judgment is in the pipeline for him as well. Two other defendants appear to have avoided that fate.
Wesam and Ahmad Mohammad Agree $300K Settlement
In a joint filing at the US District Court for the Northern District of California this week, plaintiffs Bungie and Ubisoft and defendants Wesam and Ahmad Mohammad ask the court to enter judgment against the defendants, containing the following text:
"Judgment shall be entered against Defendants in the amount of three hundred thousand dollars ($300,000), due and payable solely pursuant to the terms set forth in the Parties' Confidential Settlement Agreement and Release."
The joint request also calls for a permanent injunction to ensure that Wesam and Ahmad permanently cease and desist from being involved in Ring-1's operations in every conceivable way. The text of the proposed order is broad and includes a ban on the pair even possessing any cheat software that targets Bungie or Ubisoft games.
These two defendants haven't been found liable for any offenses by the court and since the details of the settlement are confidential, the question of whether anything will be paid is open to speculation.
Perhaps the most important matter for Bungie and Ubisoft right now is that the Ring-1 website remains online and appears unaffected by their lawsuit.
Destiny 2 cheats currently cost $42 per month, with the PRO version selling for double that. The Rainbox Six Seige cheat is 'just' $420 per year. All of these cheats will be 30% more expensive when the current Halloween discount times out.
Documents including the proposed judgment and injunction are available here (1,2,3)