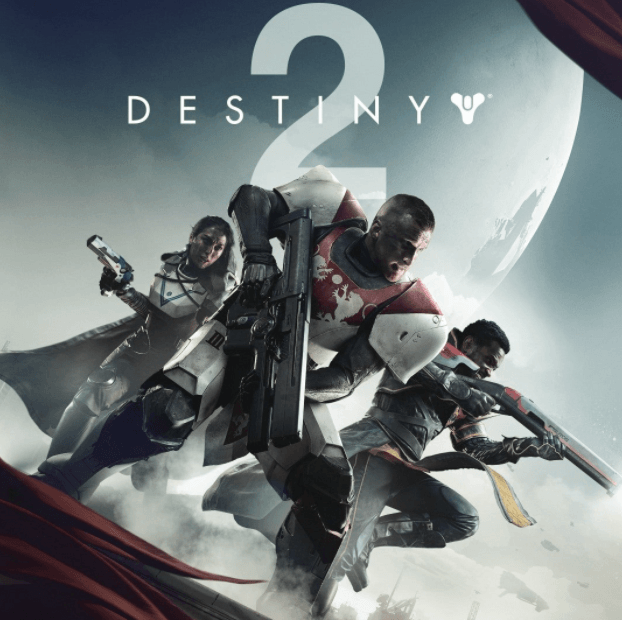 In response to mass cheating in Destiny 2, last year Bungie began filing lawsuits against entities involved in the creation and distribution of cheating software.
One of the lawsuits targeted Canadian company Elite Boss Tech, its alleged owner, and around 20 'John Doe' defendants.
The complaint alleged that all were involved in the cheat tool business operated from Wallhax.com, SecureAC.io, SecureCheats.net, and CODHax.com, among others
In June 2022, a consent judgment saw Elite Boss Tech, Inc., 11020781 Canada Inc., and owner Robert James Duthie Nelson, admitting to copyright violations.
The defendants accepted that their cheating software "displays a graphical overlay" that integrates into and annotates Bungie's copyrighted Destiny 2 work, and injects new code into Destiny 2's copyrighted code, in both cases creating an unlicensed derivative work.
The defendants further agreed that their cheat software circumvents technological measures used by Bungie to control access to Destiny 2's code, thereby violating the anti-circumvention provisions of the DMCA.
Since the cheating software was downloaded 6,765 times, that was multiplied by an agreed statutory damages amount of $2,000 per violation. The total damages award was $13,530,000 and the defendants were restrained by a permanent injunction.
Bungie Obtains Information From Settling Defendants
Despite this multi-million dollar judgment, Bungie is still hoping to identify additional defendants, most of whom are currently known by their online handles. Slytiger, Arthur S. Aderholt, Luzypher, Goodman, Yimosecai, Riddell, and Piskurb193 are all proving difficult to unmask, but two other defendants haven't been so lucky.
After naming him as a defendant, Bungie used processes available under the Hague Convention to serve Daniel Fagerberg Larsen via the Ministry of Justice in Denmark.
In accordance with Danish law, service was executed via 'digital transmission.' A physical address listed in documents filed in the U.S. matches the address of an IT company Larsen appears to own.
Bungie obtained an entry of default after Larsen failed to appear. The company informed the court that it was information received from Nelson that enabled it to positively identify Larsen as a Wallhax developer.
"Information received from the settling Defendants (Elite Boss Tech, Inc., 11020781 Canada Inc., and Robert James Duthie Nelson) identified Larsen as one of the developers of the cheat software at issue in this litigation, and therefore as having personal liability for the infringements, breaches, and other violations alleged in the Complaint," Bungie said.
Bungie Continues to Connect The Dots
After obtaining an entry of default against Larsen, Bungie didn't immediately file for default judgment. The company first wants to obtain more details concerning Larsen's role in the 'Wallhax Enterprise' but to do that, it will require help from Nelson and another recently-unmasked defendant.
In submissions to the court, Bungie says that after reaching a settlement with Nelson in June, he handed over documents that enabled Bungie to positively identify 'Badger' in early July. On the Wallhax website, Badger is still listed as a Senior Programmer.
According to Bungie, the documents provided by Nelson contained contact details for Badger and also some kind of message that indicated he was willing to speak with Bungie.
On August 11, a paralegal at Bungie's law firm used an email address associated with Badger to inform him that they were willing to talk.
"On August 11, 2022, less than an hour after I initially emailed 'Badger,' 'Badger' called Plaintiff's counsel and confirmed that his name was Patrick Schaufuss. He further confirmed that he was willing to accept service of the summons and complaint by email," the affidavit of service reads.
A summons dated August 12, addressed to Schaufuss at an address in Leipzig, Germany, advises that a lawsuit has been filed against him in the United States and failure to respond will result in a default judgment. It appears that in the wake of that correspondence, Badger agreed to start cooperating with Bungie.
Bungie and Badger Reach Agreement
In a status report dated October 12, Bungie reveals that after contacting Badger the parties have now reached an agreement.
"Per the terms of that settlement, 'Badger' will be providing Plaintiff with all documents and communications in his possession, custody, and control with respect to the Wallhax Enterprise," Bungie writes.
"Additionally, both 'Badger' and former Defendant Mr. Nelson have agreed to sit for transcribed interviews, which Plaintiff intends to conduct after review of the documents received from 'Badger'."
Among other things, Bungie hopes to obtain new information that identifies the remaining 'Doe' defendants in the lawsuit. If that can't be achieved, Bungie expects to dismiss the cases against those defendants by the end of November. It will do so without prejudice, meaning that Bungie can come back to court at a later date if required.
Despite being properly served, Larsen still hasn't appeared. Bungie says it will seek default judgment against him by the end of the year after obtaining all possible information from the two defendants already cooperating.