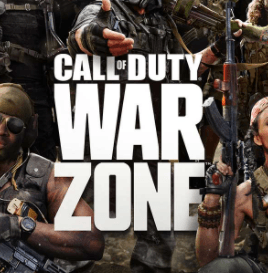 In response to rampant cheating in Call of Duty, last October Activision announced RICHOCET Anti-Cheat, a supposedly robust system designed to stop cheaters in their tracks.
The system reportedly identified and banned 50K cheaters across Warzone and Vanguard during the first day but this didn't appear to solve the problem.
As recently as yesterday there were reports of players openly mocking the system so, in common with companies including Bungie (1,2,3), Activision has now resorted to legal action.
Lawsuit Filed in the United States
Filed in a California district court yesterday, the complaint targets EngineOwning UG, CMN Holdings S.A, six named individuals (Valentin Rick, Leonard Bugla, Leon Frisch, Ignacio Gayduchenko, Marc-Alexander Richts, Alexander Kleeman) and 50 'Doe' defendants.
"By this lawsuit, Activision seeks to put a stop to unlawful conduct by an organization that is distributing and selling for profit numerous malicious software products designed to enable members of the public to gain unfair competitive advantages (i.e., to cheat) in the COD Games. These ongoing activities damage Activision's games, its overall business, and the experience of the COD player community," the lawsuit begins.
The defendants allegedly develop and distribute (via the website at EngineOwning.to) a portfolio of cheats and hacks for popular online games, including those in the Call of Duty series. According to Activision, the defendants are also preparing new cheating software for Overwatch, which is published by its affiliate Blizzard Entertainment.
"The Cheating Software enables players to manipulate the COD Games to their personal advantage, such as by automatically aiming weapons, revealing the locations of opponents, and allowing the player to see information that is not normally available to players because it would give them an unfair advantage within the game," Activision adds.
Circumvention of Technical Protection Measures
The complaint states that to protect the COD games from cheating and exploitation, Activision develops and deploys anti-cheat technologies. Activision says it is not possible to play the COD games online without installing its cheat detection system and as a result, it has been able to ban "hundreds of thousands" of accounts in the past year.
However, in order for hacks and cheats to work, they must be able to prevent or avoid detection by the anti-cheat software. According to Activision, this means that the cheating software is comprised of or contains technologies that are primarily designed to circumvent technological measures that control access to its games.
"As a result of the foregoing, Defendants are offering to the public, providing, importing, or otherwise trafficking in technology that violates 17 U.S.C. § 1201(a)(2). Defendants' acts constituting DMCA violations have been and continue to be performed without the permission, authorization, or consent of Activision. Defendants have violated Section 1201 of the DMCA willfully and for private commercial gain," Activision notes.
Claim for Damages
Activision says that the defendants' conduct has unjustly enriched them and caused damage to its business. As a result, it is seeking the maximum statutory damages of $2,500 for each violation of the DMCA or, in the alternative, defendants' profits attributable to their violations. It's alleged that the defendants made "hundreds of thousands of dollars, or more," from their distribution and sale of the software.
Activision further alleges that the defendants intentionally interfere with contractual relationships between the gaming company and its customers. All COD players must assent to Activision's Terms of Use (TOU) and when they use the defendants' cheating software, that constitutes a breach of the agreement.
"[D]efendants are aware that the TOU prohibits players from using the Cheating Software and that players are at risk of being banned from the COD Games should they be caught using the Cheating Software. Nevertheless, Defendants intentionally encourage and induce users of the COD Games to purchase and use the Cheating Software, knowing that the use of these products by their customers is a breach of these customers' contracts with Activision," the complaint adds.
As a result of these actions, Activision says it has suffered damages including a loss of goodwill, diversion of resources to deal with the cheating software and loss of profit from the accounts Activision terminated for a violation of its TOU. The company also seeks damages for unfair competition.
"Defendants are guilty of oppression, fraud, or malice, and Activision, in addition to its actual damages, by reason thereof, is entitled to recover exemplary and punitive damages against Defendants," the company concludes, adding that it is also entitled to an injunction to restrain the defendants' activities.
The complaint can be found here (pdf)