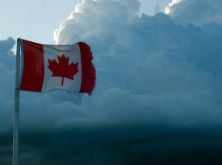 After hundreds of thousands of Internet account holders were sued in the United States for alleged copyright infringement on BitTorrent networks, Canada is now bracing for the same.
As reported here in November, Canadian anti-piracy company Canipre has been working with righthsolders to monitor BitTorrent networks for alleged infringers. Together with NGN Prima Productions Inc., last month they filed their first lawsuit in the Federal Court in Montreal over the unauthorized sharing of the movie Recoil.
And now, just as promised, they are back again.
The latest case sees Canipre team up with Voltage Pictures, the company that brought misery to thousands in the United States with their anti-BitTorrent campaign targeting alleged sharers of the movie The Hurt Locker.
Last week Voltage sent a motion to the ISP TekSavvy for the personal details of customers associated with around 2,000 IP addresses allegedly logged by Canipre sharing two dozen Voltage titles including Tucker & Dale vs Evil.
TekSavvy did not hand over any information and will not do so without a court order, but Voltage have informed the ISP that they will be in a Toronto court next Monday 17 December seeking such an order which will force the ISP to comply.
The movie company says it will seek an injunction, statutory damages, "an accounting of all profits from the Defendants' wrongful activities", damages for "interference with economic relations and unjust enrichment", "aggravated, exemplary and punitive damages in the amount of $10,000.00", "special damages" (whatever they are) plus costs.
Unlike many ISPs who choose to leave their customers in the dark when they are targeted in this fashion, TekSavvy appear to be doing everything in their power to keep people informed. Yesterday the company sent out emails to the billing email addresses of those account holders likely to be affected by the action.
Additionally – and this is to be commended – TekSavvy have also produced a Copyright FAQ which should go a long way to explaining what the current action is all about.
In a statement TekSavvy CEO Marc Gaudrault says he is "puzzled" by the approach taken by Voltage.
"It seems contrary to the government's intent with copyright reform, which was to discourage file sharing lawsuits against individuals, while still protecting copyright holders' rights," Gaudrault says.
"The manner and the timing of this action also seems unusual given that the government recently created a roadmap for addressing file sharing and copyright infringement within its legislation. Its starting point is a notification system to subscribers to discourage infringement without immediate threats of lawsuits or disclosure of their personal information. That system is not yet finalized though. In light of these factors, Voltage's actions seem odd to us."
While Gaudrault's assessment is accurate, those familiar with Voltage's actions in the United States will probably be less puzzled by this new action in Canada.
Voltage's aim is simply. They want money – lots of it – and are hoping that their scary damages claims will terrify TekSavvy customers into quietly settling for a few thousand dollars instead of risking a very unlikely court appearance.
However, while statutory damages of US$150,000 help that process along nicely in the United States, the CAD$5,000 maximum in Canada should make people think twice before paying anything.
"From all that I've read, non-commercial infringement carries a damage award as low as $100 and as high as $5000 for all infringements. It also appears that the intent is to keep damage awards low in such cases," Gaudrault explains.
The TekSavvy CEO says that the scale of the Voltage case is unprecedented so as a result the company has retained legal counsel to advise them through the process.
"Know that TekSavvy is not taking this lightly as it affects us too and as always, we believe that making your voice heard is a key component to a healthy internet in Canada. I will be monitoring this situation very closely," Gaudrault concludes.
This is not the first time that Voltage has targeted Canadian BitTorrent users.
In September 2011 the company applied for an order from the Federal Court in Montreal which would've forced three Canadian ISPs – Bell Canada, Cogeco Cable Inc. and Videotron GP – to hand over the personal details of subscribers said to have unlawfully shared The Hurt Locker. However, without explanation Voltage Pictures dropped that lawsuit in March 2012.
Concerned TekSavvy users can find the Copyright FAQ here and further information on recent changes in Canadian Copyright Law here.