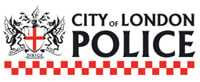 Over the past few months City of London Police have been working together with the music and movie industries to tackle sites that provide unauthorized access to copyrighted content.
Initially the police only sent warning letters to site owners, asking them to go legit or shut down. Late last year this was followed by a campaign targeted at domain registrars, asking them to suspend the domain names of several so-called pirate sites.
Today sees the launch of the next initiative in "Operation Creative," an official URL blacklist of "pirate sites".
The Police Intellectual Property Crime Unit (PIPCU) just launched their "Infringing Website List" (IWL) and are encouraging advertising agencies to embrace it. The main goal of the blacklist is to disrupt the revenues of infringing websites worldwide.
Together with the movie and music industries the police carried out a three-month pilot which resulted in a 12% reduction of ads from major brands appearing on these sites. To what extent the blocklist will hurt total revenues is unclear though, as there are dozens of ad firms who focus on file-sharing sites, and these are unlikely to join the program.
The police and their partners, however, are convinced that the blacklist will have a positive effect, not only in terms of cutting off revenue to pirate sites, but also as a tool to prevent advertisers being associated with rogue websites.
"If an advert from an established brand appears on an infringing website not only does it lend the site a look of legitimacy, but inadvertently the brand and advertiser are funding online crime," PIPCU Chief Andy Fyfe says.
From the information that was made available to TF, it appears that the blacklist will not be open to the public. This is worrying, since there is a serious threat of overblocking without any public oversight.
For example, in their announcement the police cite a recent report on the profitability of pirate sites. However, that report included many sites with perfectly legitimate uses, and even a purely informational website that doesn't host or link to infringing content at all.
Concerns aside, music industry group BPI is confident that the "Infringing Website List" will turn out to be another successful voluntary agreement focused on tackling online piracy.
"The early results from Operation Creative show that through working with the police and the online advertising industry, we can begin to disrupt the funding that sustains illegal websites and the advertising that lends them a false air of legitimacy," BPI's Chief Executive Geoff Taylor says.
Similarly, the Hollywood backed group FACT is also positive about the new initiative.
"FACT is delighted to be working with PIPCU to deliver a unique initiative that puts the UK at the forefront of brand protection by allowing everyone in the advertising value chain to prevent misplacement of ads," Kieron Sharp, Director General at FACT says.
"For those rogue sites that continue to provide access to illegally obtained films and TV programmes there will now be affirmative action taken by PIPCU to ask them to change their operation or shut up shop," he adds.
Whether the "Infringing Website List" will indeed have a significant impact on the business of the affected sites has yet to be seen. In any case, City of London Police and the entertainment industries are determined to keep the pressure on.
Update: The City of London Police confirmed to to us that the blacklist will not be made public.
"All sites on IWL are identified and evidenced as infringing by rights holders and then verified by PIPCU. We are not making the IWL public. The List will be ever changing as new sites appear and older sites comply," a City of London Police spokesperson told TF.