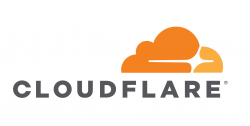 As one of the leading CDN and DDoS protection services, Cloudflare is used by millions of websites across the globe.
This includes thousands of "pirate" sites, including the likes of The Pirate Bay and ExtraTorrent, which rely on the U.S.-based company to keep server loads down.
Many rightsholders have complained about Cloudflare's involvement with these sites and last year adult entertainment publisher ALS Scan took things up a notch by dragging the company to court.
ALS Scan accused the CDN service of various counts of copyright and trademark infringement and listed 15 customers that used the Cloudflare's servers to distribute infringing material.
Through an early motion, Cloudflare managed to have several counts dismissed, but the accusation of contributory copyright infringement remained.
Hoping to further limit the scope of the lawsuit, Cloudflare asked the California federal court to grant a summary motion that would exclude 14 of the 15 listed 'pirate' sites from the lawsuit, as the original sites are not hosted on U.S. servers.
The image hosting sites in question include imgchili.com, slimpics.com, bestofsexpics.com, greenpics.com, imgspot.org and imgsen.se, among others.
Cloudflare argued that in order to be contributing to copyright infringement, the 'pirate' sites have to be direct infringers, which isn't the case if are they are hosted abroad as that would fall outside the scope of U.S. courts.
However, according to the Court, which ordered on the motion for partial summary judgment a few days ago, this argument doesn't hold.
"Here, it is undisputed that cache copies of Cloudflare clients' files are stored on Cloudflare's data servers; it is also undisputed that some of those data servers are located in the United States," the order (pdf) reads.
These cached files are the result of the pirate sites' decisions to sign up and pay for Cloudflare's services. This ties direct infringements to U.S. servers.
"Thus, to the extent cache copies of Plaintiff's images have been stored on Cloudflare's U.S. servers, the creation of those copies would be an act of direct infringement by a given host website within the United States," the court adds.
The Court further clarified that unlike Cloudflare claimed, under U.S. law the company can be held liable for caching content of copyright infringing websites.
In addition, Cloudflare's argument that "infrastructure-level caching" is a type of fair use was denied as well.
Based on a detailed analysis of all the arguments provided, the Court concludes that the motion for summary judgment is denied for 13 of the 14 contended sites. This means than Cloudflare has to defend itself against the associated copyright infringement claims in an eventual trial.
The lawsuit is a crucial matter for Cloudflare, and not only because of the potential damages it faces in this case. If Cloudflare loses, other rightsholders are likely to make similar demands, forcing the company to actively police potential pirate sites.