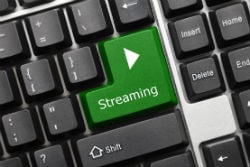 Earlier this year, major industry players including Disney, HBO, Netflix, Amazon and NBCUniversal formed the Alliance for Creativity and Entertainment (ACE), a huge coalition set to tackle piracy on a global scale.
Shortly after the Coalition Against Piracy (CAP) was announced. With a focus on Asia and backed by CASBAA, CAP counts Disney, Fox, HBO Asia, NBCUniversal, Premier League, Turner Asia-Pacific, A&E Networks, BBC Worldwide, National Basketball Association, Viacom International, and others among its members.
In several recent reports, CAP has homed in on the piracy situation in Singapore. Describing the phenomenon as "rampant", the group says that around 40% of locals engage in the practice, many of them through unlicensed streaming. Now CAP, in line with its anti-streaming stance, wants the government to do more – much more.
Since a large proportion of illicit streaming takes place through set-top devices, CAP's 21 members want the authorities to block the software inside them that enables piracy, Straits Times reports.
"Within the Asia-Pacific region, Singapore is the worst in terms of availability of illicit streaming devices," said CAP General Manager Neil Gane.
"They have access to hundreds of illicit broadcasts of channels and video-on-demand content."
There are no precise details on CAP's demands but it is far from clear how any government could effectively block software.
Blocking access to the software package itself would prove all but impossible, so that would leave blocking the infrastructure the software uses. While that would be relatively straightforward technically, the job would be large and fast-moving, particularly when dozens of apps and addons would need to be targeted.
However, CAP is also calling on the authorities to block pirate streams from entering Singapore. The country already has legislation in place that can be used for site-blocking, so that is not out of the question. It's notable that the English Premier League is part of the CAP coalition and following legal action taken in the UK earlier this year, now has plenty of experience in blocking streams, particularly of live broadcasts.
While that is a game of cat-and-mouse, TorrentFreak sources that have been monitoring the Premier League's actions over the past several months report that the soccer outfit has become more effective over time. Its blocks can still be evaded but it can be hard work for those involved. That kind of expertise could prove invaluable to CAP.
"The Premier League is currently engaged in its most comprehensive global anti-piracy programme," a spokesperson told ST. "This includes supporting our broadcast partners in South-east Asia with their efforts to prevent the sale of illicit streaming devices."
In common with other countries around the world, the legality of using 'pirate' streaming boxes is somewhat unclear in Singapore. A Bloomberg report cites a local salesman who reports sales of 10 to 20 boxes on a typical weekend, rising to 300 a day during electronic fairs. He believes the devices are legal, since they don't download full copies of programs.
While that point is yet to be argued in court (previously an Intellectual Property Office of Singapore spokesperson said that copyright owners could potentially go after viewers), it seems unlikely that those selling the devices will be allowed to continue completely unhindered. The big question is how current legislation can be successfully applied.