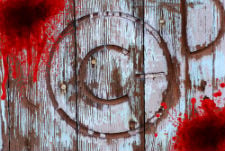 In recent years there have been a lot of complaints about the current state of the DMCA takedown process.
To hear the growing concerns from all sides, the U.S. Copyright Office launched a public consultation in order to evaluate the impact and effectiveness of the 1998 copyright law.
Just before the deadline expired last week, Fight for the Future (FFTF) and popular YouTube channel ChannelAwesome decided to join in. They launched a campaign through which people could protest DMCA abuse, triggering over 90,000 responses in less than 24 hours.
The public interest was so overwhelming that the Government's servers reportedly "crashed" under the heavy load.
The protest organizers were delighted to see that so many people had voiced their concerns. Up until they got involved there had only been a few dozen responses so their efforts made a huge impact.
However, copyright holders and industry groups are not pleased with the public outcry. Earlier this week Keith Kupferschmid, CEO of the Hollywood funded Copyright Alliance, likened it to a "Copyright Zombie Apocalypse."
"Well, in case you were unconscious and left for dead in a hospital last week, the copyright community experienced its own zombie apocalypse," Kupferschmid writes.
His main complaint is that nearly all comments were sent through the TakedownAbuse campaign site, where people could send in the pre-filled form highlighting various abuse related problems.
"These 90,000 comments are all identical submissions generated merely by clicking on the 'I'm in' button at takedownabuse.org. Like the zombies in The Walking Dead, there was not a lot of effort or brainpower that went into the 90,000 plus submissions," he notes.
"If there are problems with the DMCA the best way to understand what those problems are, and to attempt to address them, is for those with concerns to voice them in detail and not file yet another zombie comment. As we've learned from The Walking Dead, those zombies are rather easily disposed of."
While Kupferschmid certainly has a point when he argues that the massive number of responses is unlikely to generate a broad range of insights, the harsh wording appears to be a sign of bitter frustration.
Knowing that tens of thousands of people share a certain point of view has value, and the Copyright Office is clever enough to take the context into account.
Interestingly, however, Kupferschmid notes that he would say the same if the comments were voicing pro-copyright sentiments.
This is rather ironic because the Copyright Alliance is actively promoting several pro-copyright campaigns that also allow the public to sign pre-written petitions. Unlike the form at TakedownAbuse.org, people can't even edit the message. Like "zombies," all they are encouraged to do is sign.
TorrentFreak spoke to FFTF's Tiffiniy Cheng, who notes that people did edit or add their own comments. In any case, equating tens of thousands of concerned citizens to zombies might not be best move.
"The expression of a disagreement with a certain policy is valuable to our democracy and debate. And, that's what we have here," Cheng says.
"The people who filed comments have experienced real censorship that they want to stop and care deeply about stopping DMCA takedown abuse. You can't discount that, they are getting organized and demanding a seat at the table the best way they know how – by coming together and showing how big this problem is," she adds.
After the comment deadline passed the Takedownabuse campaign received thousands of additional comments. They plan to submit these additional responses to the Copyright Office as a petition.
Perhaps the Copyright Alliance should join in, rally some "zombies," and launch a petition of their own?