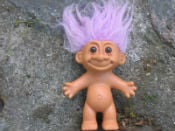 Over the past years we've covered dozens of copyright troll lawsuits against tens of thousands of alleged copyright infringers.
The general theme of these cases is that IP-addresses are accused of "stealing" copyrighted work. The trolls then request a subpoena from the court so they can ask the corresponding ISPs to reveal the identities of account holders. They then contact the defendants with a settlement offer for a few thousand dollars, telling them that they will be named in the lawsuit if they refuse to pay up.
While some judges are now refusing these cases, there are still plenty who sign off on them. Possibly related, the copyright trolls aren't getting more friendly. A letter sent by the "Anti-Piracy Law Group," the latest incarnation of Prenda Law, contains a striking example of a new low.
The letter is part of the LW Systems v. Christopher Hubbard case and was sent after the defendant ignored the first settlement offer. In common with many of these cases it deals with pretty embarrassing pornographic content, but the defendant is also warned that family members and even the neighbors will be informed about the alleged perverse download habits (emphasis added).
"The purpose of this step is to gather evidence about who used your Internet account to steal from our client. The list of possible suspects includes you, members of your household, your neighbors (if you maintain an open wi-fi connection) and anyone who might have visited your house. In the coming days we will contact these individuals to investigate whether they have any knowledge of the acts described in my client's prior letter," the letter reads.
The Anti-Piracy Law Group makes it sound like they are doing the defendant a favor, and state that they want to inform the others to ensure that they're suing the right person. However, SJD points out that fellow copyright troll Steve "Lightspeed" Jones may have given away the true motivation a few years ago.
"People aren't embarrassed when their neighbors find out they downloaded a few songs, but illegally trading midget, tranny, facials, and teen porn content? There is some news worth keeping from the wife, kids, parents, and neighbors. Please feel free to continue to compare this to the RIAA..," he wrote in 2010.
The words above turn out to be rather prophetic, as the letter also describes in detail how the RIAA won its case against Jammie Thomas, who was fined $222,000 for sharing several copyrighted songs. An interesting comparison, especially since the current suit is "hacking" related and not based on P2P infringements.
Aside from neighbors and family members the defendant is also warned that his or her boss could also find out about the accusations. The letter, signed by Prenda's Paul Duffy, notes that it is very important that all relevant evidence is preserved so it can be used in an eventual trial.
"This includes, for example, files on your computer, your credit card purchase history and your Google search history. It also includes preserving these items on your mobile device and any computers you may have access to at work. When our lawsuit is filed we will be seeking evidence from all these sources. If we find out that you destroyed evidence, we will ask the court to impose serious sanctions against you."
Of course, the copyright trolls are not interested in taking the case to trial, so the letter quickly adds that "litigation is time-consuming, expensive and disruptive." The easy way out is to settle the case for a few thousand dollars.
Needless to say, the threat of having neighbors and employers informed about the alleged offense may even convince innocents to pay up and get it over with.
It appears that even after receiving a $81,319.72 punishment in court last week the Prenda gang is continuing down the same path, or even worse. Perhaps not completely surprising, as they probably make more than that from their trolling ventures in a good week.