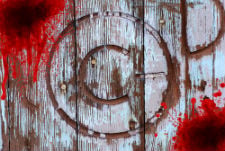 It goes without saying that domain names are a crucial part of any site's infrastructure. Without domains, sites aren't easily findable and when things go wrong, the majority of web users could be forgiven for thinking that they no longer exist.
That was the case last week when Canada-based mashup site Sowndhaus suddenly found that its domain had been rendered completely useless. As previously reported, the site's domain was suspended by UK-based registrar DomainBox after it received a copyright complaint from the IFPI.
There are a number of elements to this story, not least that the site's operators believe that their project is entirely legal.
"We are a few like-minded folks from the mashup community that were tired of doing the host dance – new sites welcome us with open arms until record industry pressure becomes too much and they mass delete and ban us," a member of the Sowndhaus team informs TF.
"After every mass deletion there are a wave of producers that just retire and their music is lost forever. We decided to make a more permanent home for ourselves and Canada's Copyright Modernization Act gave us the opportunity to do it legally.
We just want a small quiet corner of the internet where we can make music without being criminalized. It seems insane that I even have to say that."
But while these are all valid concerns for the Sowndhaus community, there is a bigger picture here. There is absolutely no question that sites like YouTube and Soundcloud host huge libraries of mashups, yet somehow they hang on to their domains. Why would DomainBox take such drastic action? Is the site a real menace?
"The IFPI have sent a few standard DMCA takedown notices [to Sowndhaus, indirectly], each about a specific track or tracks on our server, asking us to remove them and any infringing activity. Every track complained about has been transformative, either a mashup or a remix and in a couple of cases cover versions," the team explains.
But in all cases, it appears that IFPI and its agents didn't take the time to complain to the site first. They instead went for the site's infrastructure.
"[IFPI] have never contacted us directly, even though we have a 'report copyright abuse' feature on our site and a dedicated copyright email address. We've only received forwarded emails from our host and domain registrar," the site says.
Sowndhaus believes that the event that led to the domain suspension was caused by a support ticket raised by the "RiskIQ Incident Response Team", who appear to have been working on behalf of IFPI.
"We were told by DomainBox…'Please remove the unlawful content from your website, or the domain will be suspended. Please reply within the next 5 working days to ensure the request was actioned'," Sowndhaus says.
But they weren't given five days, or even one. DomainBox chose to suspend the Sowndhaus.com domain name immediately, rendering the site inaccessible and without even giving the site a chance to respond.
"They didn't give us an option to appeal the decision. They just took the IFPI's word that the files were unlawful and must be removed," the site informs us.
Intrigued at why DomainBox took the nuclear option, TorrentFreak sent several emails to the company but each time they went unanswered. We also sent emails to Mesh Digital Ltd, DomainBox's operator, but they were given the same treatment.
We wanted to know on what grounds the registrar suspended the domain but perhaps more importantly, we wanted to know if the company is as aggressive as this with its other customers.
To that end we posed a question: If DomainBox had been entrusted with the domains of YouTube or Soundcloud, would they have acted in the same manner? We can't put words in their mouth but it seems likely that someone in the company would step in to avoid a PR disaster on that scale.
Of course, both YouTube and Soundcloud comply with the law by taking down content when it infringes someone's rights. It's a position held by Sowndhaus too, even though they do not operate in the United States.
"We comply fully with the Copyright Act (Canada) and have our own policy of removing any genuinely infringing content," the site says, adding that users who infringe are banned from the platform.
While there has never been any suggestion that IFPI or its agents asked for Sowndhaus' domain to be suspended, it's clear that DomainBox made a decision to do just that. In some cases that might have been warranted, but registrars should definitely aim for a clear, transparent and fair process, so that the facts can be reviewed and appropriate action taken.
It's something for people to keep in mind when they register a domain in future.