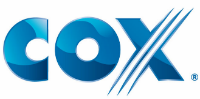 Last December a Virginia federal jury ruled that Internet provider Cox Communications was responsible for the copyright infringements of its subscribers.
The ISP was found guilty of willful contributory copyright infringement and must pay music publisher BMG Rights Management $25 million in damages.
The verdict was a massive victory for the music company and a disaster for Cox, but the case is not closed yet.
After a failed motion for judgment as a matter of law earlier this month, the ISP has now informed the court that it will take the case to the U.S. Court of Appeals for the Fourth Circuit.
Cox denies any wrongdoing and hopes to get a judgment in its favor at the appeals court.
Cox's appeal notice
Considering the gravity of the case, Cox's move is not surprising. The liability verdict has come as a shock to the Internet provider industry, as it suggests that providers have to actively disconnect repeat infringers.
At the moment, many ISPs don't have a solid policy in place where repeat copyright infringers lose their subscription. In fact, the law doesn't prescribe when and based on what evidence an ISP has to terminate an account.
Up until now, several Internet providers argued that only a court could determine if a subscriber is a repeat infringer, but with the Cox verdict this has now become uncertain.
After the appeal, which is expected to take several months at least, both Cox and BMG still have the option to take the case to the Supreme Court.
Meanwhile, anti-piracy outfit Rightscorp is using the current verdict to threaten other ISPs to forward their notices. Thus far, however, this doesn't appear to have had much effect.