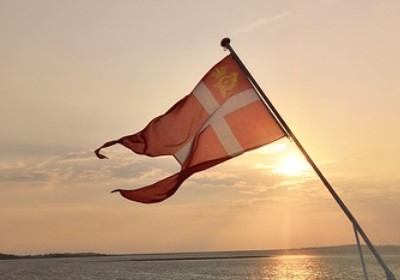 Private torrent sites with Danish roots have long been the go-to place for file-sharers in Denmark, but that changed rapidly in recent weeks.
After a series of enforcement actions and legal threats, 'all' local trackers are gone.
Arrests
The trouble started in October last year when DanishBits suddenly went offline. At the time, several sources informed us that the owner had been arrested and these claims were later confirmed by the police.
Acting on a complaint from local piracy group Rights Alliance, the State Prosecutor for Serious Economic Crime (SØIK) arrested a 33-year-old Danish man in Morocco. And that wasn't the only site that was targeted.
Law enforcement also went after the private tracker Nordicbits. The authorities identified a 69-year-old Danish man as the operator. The man, who resided in Spain, was apprehended by local police in September and passed away a few weeks later as the result of an illness.
Other Sites Tooks Over
The shutdown of these sites was a major blow to the local piracy ecosystem but it didn't take long before other sites stepped up. Both Asgaard and ShareUniversity opened their doors to new members, resulting in an explosive growth of these sites.
This is a common pattern that we have seen over and over again. This time, however, the replacements didn't last.
Rights Alliance increased the pressure on the remaining trackers, urging them to give up their illegal activities. If not, they would get the same treatment as DanishBits and NordicBits. This looming threat of legal action ultimately proved too much. A few weeks ago we reported that Asgaard had decided to shut down voluntarily.
"The thought of having to risk the doorbell ringing one day for a visit from the police overshadows the coziness of running this project. We will not expose you to that. Or ourselves. We have therefore chosen to close the ASGAARD project," Asgaard's staff said.
'All' Sites Shut Down
Soon after, ShareUniversity decided to throw in the towel as well. This means that all popular Danish trackers are effectively offline, leaving tens of thousands of users 'homeless'.
Rights Alliance confirms that the shutdown of the last illegal Danish pirate services is a massive victory. Director Maria Fredenslund is delighted with the outcome, which the group has worked on for many years.
Result of 10 Years of Work
"We have worked hard to get rid of illegal services rooted in Denmark. It is the fruit of more than 10 years of dedicated work, that it is now a reality that for the first time there are no Danish illegal services, which is a huge victory for the Danish rights holders," she says.
"Meanwhile, we are of course aware that new smaller pirate services may emerge on an ongoing basis, which will try to find a foothold. But it is our clear expectation that with these latest developments, we have drawn a line under the Danish-anchored illegal services," Fredenslund adds.
Declaring victory on pirates is always tricky, as some may see it as a challenge to start something new. However, such an endeavor won't be without risk.
Remaining Vigilant
Rights Alliance is aware of this, and it knows that estranged pirates can find their way to foreign sites as well. However, it hopes that their efforts will have made a sizeable impact on the long-term piracy rate.
Meanwhile, the group is encouraging the Government's SØIK's IP-Task Force to keep up the pressure. Now that Danish sites are gone, law enforcement has the room to focus more on users.
"It is extremely important that the Task Force continues its good work, and now focuses on the committed users who are constantly looking for new ways to share illegal content," Fredenslund says.
"The Task Force has already proved to be extremely effective and impactful in closing down the illegal services, and we can see from the various platforms that it resonates with the users," she adds.