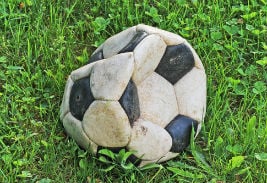 Following intense pressure from rightsholders for lawmakers to sign off on tough legislation to block pirate IPTV services in Italy, pens were put to paper in July, and it was all systems go for the new season.
With the nation holding its breath for what was about to come next, nothing much happened. Around 100 pirate service 'violations' were reportedly identified on the first day of the season early August, but no sites or services were blocked. The parties responsible for blocking had not yet completed a required technical roundtable and that remains the case today.
Some media outlets framed the lack of action on the first days of the season as a failure, especially in light of claims that piracy is killing Italian top-tier football. Whether that prompted DAZN's decision to start firing off applications for urgent site blocking measures late August is unclear, but that's exactly what the streaming platform did.
AGCOM Announces DAZN Success
Italy's telecoms regulator revealed DAZN's successful applications in an announcement titled "SERIES A AND SERIES B: AGCOM BLOCKS 45 PIRATED WEBSITES." After blocking thousands of websites over the years with little fanfare, AGCOM's announcement was somewhat out of the ordinary and may indicate how important site-blocking has become.
"The action of the Communications Regulatory Authority is intensified for the combating the illegal offer of live sports content. The Authority, also following the numerous requests received from DAZN, as owner of the rights for the broadcast of Serie A championship matches and Serie B, has issued numerous precautionary orders," the announcement reads.
AGCOM also thanked Italy's ISPs for their "active collaboration" in disabling access to a claimed 45 pirate sites said to have broadcast football matches illegally during the first two games of the season. After silently blocking thousands of sites over the years, ISPs being thanked in public is a rare event.
U.S. Law Enforcement Wanted Sites Gone Too
During the FIFA World Cup competition in December 2022, U.S. law enforcement agencies launched a domain seizure campaign. Homeland Security agents confirmed the initial action and a few days later, followed up with more seizures.
Among the targets was the popular SoccerStreams which later announced its own retirement from the game. As the dust settled, affiliated brands including NFLbite, NBAbite, and Footybite seemed to emerge unscathed, at least if one accepts that clones, mirrors, new domains, and other factors form part of the equation.
Documents filed by DAZN link 'Soccer Streams' with two pirate streaming platforms; nflbite.to and footybite.to. In its application for precautionary blocking measures, the streaming platform notes that footybite could be accessed via a link on nflbite. That hyperlink was enough for AGCOM to deal with them at the same time.
"The elements described [in the application] highlight a hypothesis of serious violation, due to the continuity of the conduct over the period of every day of the championship, the systematic nature of the violation, and the significant value of the audiovisual production rights of the championship affected by the conduct," AGCOM agreed.
Kooora365, Elixx, Nizarstream
In a filing dated August 25, DAZN reported that sports streaming website kooora365.com carries "a significant amount of links that give access to the broadcasts of Serie A championship matches."
Another platform, Elixx.xyz, reportedly provided free access to matches broadcast between August 19 and August 21, the first days of the Serie A season. "The digital works were thus transmitted in violation of copyright law," DAZN advised.
For these sites and another streaming platform (nizarstream.xyz) DAZN requested "urgent and precautionary measures" to disable access to "audiovisual content disseminated illegally."
It's a pattern that continued in dozens of filings against similar sites, for largely identical reasons.
And the List Continues
Other domains against which DAZN sought precautionary blocking measures include the following:
calciostreaming.click, futbolmoderno.info, skystreaming.link, bdnewszh.com, nopay.info, nbatv.site, futbolonline.me, freestreams- live1.top, hesgoal.today, hesgoal.info, flash-24.live, 1stream.soccer, pirlotv.app, pirlo.tv, rojadirectaenvivo.fr, futbolonlinetv.club, koooralive.online, lacasadeltikitakatv.net, pirlotv.uk, calcio.ws, kooora4life.com, sportzone.la, rojadirectahd.tv, rojadirectatv.uno, pirlotvonline.org, funhdgames.xyz, hahasport.me, pirlotvlive.es, pirlotv.site, fotnet24.com, p2pstreams.live, redstream.online, calciostreaming.online, poscitechs.com, rojadirectatvhd.it, pirlotvonline.fr
Based on principles including proportionality, AGCOM instructed local internet service providers to implement DNS blocking against the domains within two days of its notification. Any visitors to the domains will be redirected to a notice explaining that the domains were blocked on AGCOM's instructions.
AGCOM Blocking Notice (translated)
Serie A reports that another 2,000 sites have just been submitted for blocking, a figure that represents more than half of all domains currently on Italy's ISP blocking list.