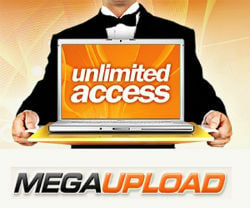 After beginning just beyond the mid-point of September, by now the extradition hearing of Kim Dotcom should be long over.
Instead, the hearing – which will decide the fates not only of the Megaupload founder but also colleagues Mathias Ortmann, Finn Batato and Bram van der Kolk – has dragged on for some 10 weeks. It's due to draw to a close sometime tomorrow but as usual things started normally and then went downhill.
"I'm back in court today listening to the last episode of Alice in copyright land. 10 weeks of U.S. copyright fiction are coming to an end," Dotcom announced before setting off to court this morning.
However, Dotcom's journey didn't go smoothly and he was late to arrive after allegedly being detained by the police. The reasons aren't clear but a report by TVNZ, which has now been deleted, had Judge Nevin Dawson asking if that was for speeding and lawyer Simon Cogan responding "I hope not, sir".
Eventually Dotcom appeared in time to hear Crown lawyers began summing up their case against the Megaupload defendants. The defense had finished its arguments relatively smoothly last week but today there were surprises in store.
Grant Illingworth, lawyer for Bram van der Kolk and Mathias Ortmann, told the Court he'd been reading through the US summary of the case and had discovered that the prosecution intends to introduce new evidence before the case wraps up tomorrow.
In response to Mr Illingworth describing the 11th hour effort as "an ambush situation", Christine Gordon for the prosecution offered to make the evidence available immediately. But Illingsworth declined and asked for the evidence to be stood down and the hearing stalled.
After ordering the evidence to be made available, Judge Dawson indicated he wouldn't yet rule on whether it can be used by the prosecution. Gordon, meanwhile, accused defense lawyers of trying to bog the case down.
"[They've tried to do] what has been done in the last three-and-a-half years: to conduct their trial defense through the extradition process," she said.
But distractions aside, Christine Gordon again reiterated that the aims of the extradition hearing are very simple ones.
While the men might argue on technicalities the Judge does not have to decide whether Dotcom and his former colleagues are guilty of any offense.
Judge Dawson only has to decide whether there is a case for them to answer in the United States covered by the extradition agreement with New Zealand. The threshold for that is low, Gordon said, and attempts to distance copyright infringement with extraditable fraud offenses would not work.
"There are millions of people whose lives are prejudiced by this type of behavior," she argued, noting that the defendants even used the word "fraud" when talking about their activities among themselves.
So, after more than four years of legal argument, counter argument, appeals and delays (and further surprises aside), the fate of Kim Dotcom and his three co-accused will lie in the hands of Judge Nevin Dawson later this week.
Kim Dotcom, Mathias Ortmann, Bram van der Kolk and Finn Batato all face extradition to the United States on charges of copyright infringement, money laundering and racketeering and together face decades in jail. The stakes could hardly be higher.