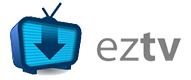 EZTV, the go-to place for many torrenting TV fans, has suffered its fair share of troubles in recent months.
It started early December when the group's site was knocked offline as collateral damage in the Pirate Bay raid. A month later the group lost its .it domain name, which was then taken over by impostors in March.
To get back online and stay there, EZTV has had to move things around quite a bit.
In response to these recent issues the EZTV team has decided to go on a small hiatus, so the current setup can be carefully inspected. This means that in the short term no new releases will go up on the site.
"We are not releasing any new content at the moment due to a security audit of all our servers," EZTV's Novaking informs TF.
"We just want to put things on hold to see where everything is at and make sure everything is running optimally," he adds.
The latest torrents were released on Monday and there is no ETA yet for when new ones will appear. The group is taking its time to carry out a proper audit and will do some code cleanup at the same time.
As part of the security audit registered users have also received a request for a password reset. Initially this resulted in some issues where users were unable to login but Novaking notes that people who experienced this problem can get in touch via IRC.
If all goes well EZTV may also reopen registrations again, which is something people have requested for a long time.
Fueled by the lack of new content and the recent domain troubles, some users were suspicious when they saw a link to the Bitx video player in the torrent list. However, this is a new streaming player the group is testing and nothing to worry about.
In a few days EZTV hopes to start releasing new content again. Until then, the group advises TV fans to turn to the 'competition' for their daily fix.
"There are several other distribution groups people can use while we're doing the audit," Novaking says.
Update April 19: New torrents are appearing again..