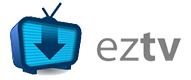 Earlier this year EZTV ran into trouble with the Italian domain name registry NIC.it over some paperwork.
Facing a looming confiscation of the EZTV.it domain name, they swiftly moved to a new home using the Swiss based EZTV.ch.
Soon after the EZTV.it domain was suspended, but in a surprise move it became available again after a few weeks. Unfortunately for the EZTV crew it was quickly scooped up by domain squatters.
The domain was allegedly listed for sale at an auction where the company EZCLOUD LIMITED (Ezcloud is the same name the real EZTV used in the Whois previously) bought it for a five digit number. They then relaunched the domain using it as a reverse proxy to serve content from the original domain, with their own ads.
Instead of making clear that the site was a proxy, the owners removed all references to the real EZTV.ch domain, probably in an effort to keep the traffic on board.
TF reached out to EZCLOUD director Hernandez Dominguez Emmanuel, hoping to find out more about their motivation, and we were informed that they initially planned to make a deal with the real EZTV.
Emmanuel sent a business proposal to EZTV offering them a percentage of the profit they made from advertisements. The other option was to buy the domain back for a larger amount, but a partnership was preferred.
"The business proposal to Novaking was straightforward: he pays us a slightly bigger amount than we have paid at the auction or we somehow partnership by uniting both entities: eztv.it and eztv.ch and we will earn in the course of the next months by percentage of the ads revenues," Emmanuel tells TF.
EZTV's Novaking was not interested in making a deal and made that very clear in a short reply.
"Have no idea why you are trying to sound like business oriented people. I have no interest in making some crappy deals with you simply being a reverse proxy. Have fun with the domain," Novaking wrote in a quick response.
In addition, EZTV banned IP-address of the impostor site so it could no longer act as a reverse proxy. However, this ban was circumvented and ETZV.it still displays recent torrents via a workaround.
According to Novaking it's obvious that the impostors have bad intentions. They want people to believe that they're the real site so they can make a profit.
"They basically want us to do all the work and they make money from it," Novaking informs TF.
To warn people he posted a note on the official site urging users to avoid the old domain.
"The scammers who own eztv.it appear to be trying to fool users to think they are the main website," the warning reads.
"Take caution, and stop using their website, the correct domain is eztv.ch. Please inform your family and friends who may still be using the old domain," it adds.
In response, EZCLOUD posted a message on the site inaccurately claiming that they are the real deal.
"The correct domain address is eztv.it as always! Please inform your family and friends who may be using other cloned domains."
Considering the rift between both sides it seems unlikely that EZTV.it will be returned to its original owner anytime soon. For now it remains in possession of the impostors, something people should bear in mind.