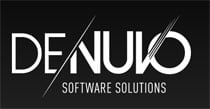 Over the past decade, the global video games market has gone from strength to strength, with some estimates suggesting revenues in excess of $138 billion dollars in 2021, up from around $53 billion in 2012. The big question for game developers is how much bigger the market would be without piracy.
In some areas of the market, piracy is much less of a problem than it used to be. The console market (Switch aside) is largely locked down, with no meaningful levels of piracy on recent hardware platforms from Sony or Microsoft. The same cannot be said about titles distributed for PC, with a large share of games eventually finding their way onto the Internet for free, protections removed.
This is a problem that anti-piracy company Denuvo has been trying to solve for the past seven years. Founded in Austria in 2013/2014, Denuvo was formed through a management buyout of DigitalWorks, the division of Sony that developed the now-infamous SecuROM DRM system. In 2018, Denuvo was acquired by global anti-piracy company Irdeto.
Denuvo's anti-tamper technology finds itself in a somewhat unique position, in that its success in the market can be mapped not only by developer uptake, but also by how much it irritates pirates. Essentially, when hatred for Denuvo is at its peak, the company is achieving its goals of keeping PC games secure and off pirate sites.
Denuvo isn't a silver bullet but there can be little doubt that it largely achieves its key goals of protecting video games during the first few days and weeks of the crucial launch window. There are exceptions but overall Denuvo tends to live up to expectations, something that should arguably make it an easy sell. That being said, nothing completely sells itself so that's why Denuvo-owner Irdeto is hoping to hire a top-shelf individual to head up Denuvo's sales operations.
We spotted the vacant position – 'Sales Director, Video Games Security' – on Indeed but the same position is also listed on Irdeto's main careers site.
"We are offering a great opportunity to join a world leader in security for the Video Gaming Entertainment industry for the position of Sales Director at Denuvo by Irdeto," the listing begins.
"Your main objective will be to drive forward our business for Anti-Piracy (Anti-Tamper), Integrity (Anti-Cheat) and Mobile Protedction [sic] solutions for the Video Gaming Entertainment Industry in the United States region. This is a remote role working with our national team frequent travel is expected."
The responsibilities for the successful candidate are largely as expected, including managing sales to existing and new accounts while exploring fresh sales opportunities for Denuvo products in the video games market. The role will also involve responsibility for Denuvo's sales strategy and "revenue delivery" for Denuvo customers and prospects, and whoever wins the position will be expected to "overachieve" on annual revenue targets.
Selling the most infamous anti-piracy product in the world will no doubt prove exciting for those interested in the niche but simple enthusiasm will not be enough to secure the position. It's not clear how much money Irdeto is offering but they are setting the bar pretty high to eliminate all but the most experienced and accomplished of candidates.
The key qualities for applicants are numerous; significant experience selling complex software solutions (video games security solutions a big advantage), 10+ years sales management experience, plus a track record of over-achieving against revenue targets. Knowledge of content protection is a must and the right individual will already have a "portfolio of senior industry contacts", a degree and a post-graduate degree in business.
While the goals of Denuvo are obvious, the mechanics of selling the product are unlike most other products on the market, in any sector. It's essentially a product no one really wants to buy but thanks to the market challenges presented by piracy, for some developers it could be their only option.
Moving further down the chain, Denuvo is a product that no video games player would ever choose to have on their system, so selling the benefits of the product based on the advantage to the consumer is completely off the table. Even though they are the people that will ultimately have to pay for it. Pirates, meanwhile, pay nothing.
The job listing, including many other opportunities to work at Irdeto, can be found here.