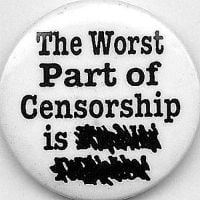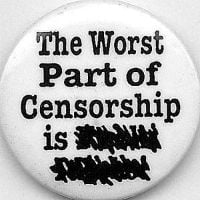 Tuesday morning, TorrentFreak received an email from a UK music industry source which clearly indicated that the labels. led by the BPI, still view website censorship as the way forward in the continuing piracy battle.
In the past sites such as The Pirate Bay, KickAssTorrents (KAT), H33T and Fenopy have been blocked by court action, but the list this time is particularly ambitious.
A total of 25 sites are listed including some of the world's largest torrents sites – 1337x, Bitsnoop, ExtraTorrent, isoHunt, Monova, TorrentCrazy, TorrentDownloads, TorrentHound, TorrentReactor and Torrentz. In fact, if the current action comes to fruition, only one of the current top 10 torrent sites will remain unblocked in the UK.
However, in the torrent scene news travels very quickly indeed and if there is one thing users hate more than a badly-seeded torrent, it's censorship, and the signs are that the proposed blocks will be met head on with potent circumvention tools.
PirateProxy.net is the world's largest Pirate Bay proxy site whose growth has been nothing short of phenomenal. From a standing start in the second quarter of 2012 the site has achieved amazing things. According to Alexa, PirateProxy is the UK's 137th most popular site, just ahead of its Netherlands ranking of 145th. To give an idea of scale, PirateProxy's traffic can be compared with that currently achieved by Kim Dotcom's Mega.co.nz.
"Once I read that TF article, I started configuring and testing new proxies sites for Torrentz, Isohunt and Extratorrent," the admin of PirateProxy told TorrentFreak.
"I have already created proxy sites for other blocked torrent sites such as KAT, Fenopy and H33T. Katproxy.com has become really popular in the UK recently too and i'm hoping to add these proxy sites to a new section on proxybay.info."
As noted in our previous article, the world's second most popular Pirate Bay proxy is PirateReverse.info. An admin there say they're also well prepared.
"At the moment we're looking to proxy all the torrent sites that were mentioned and we've already acquired such domains," TorrentFreak was informed. "We're always willing to invest in the proxies we provide to make them as fast and accessible as possible, and we're planning some hardware upgrades shortly."
However, in addition to the torrent sites the BPI list also contains other domains related to file-hosting searches (FilesTube, Filecrop) and MP3 sites (Grooveshark, MP3Skull, BeeMP3 etc). Early signs suggest that these aren't the main priority of proxy providers since they are more difficult to set up.
"It would be particularly difficult to proxy the file sharing sites however, because of all the protection they use to stop people hot-linking the downloads, same goes for Grooveshark and the MP3 services," PirateReverse explain.
"We will be looking into it, but for the moment the torrent sites are our priority. They will all be listed on torrentproxies.com when available, which we're working to make the number one hub for torrent site proxies."
PirateProxy's admin says that any non-torrent site proxies will be driven by demand.
"I set up Proxybay.info a while back to collect good working proxies for The Pirate Bay. I am planning on doing a re-design that will allow proxies of other sites to be included as well. Currently, I am only planning on unblocking popular torrent sites, however, I may move onto other types of sites if there is enough demand."
While both sets of proxy admins work separately, they share the belief that censorship is not only ineffective but also counterproductive.
"The current censorship regime in the UK just shows how technology is always a few steps ahead of government. They will catch up eventually, but by that time, we will find other ways to circumvent these blocks," says PirateProxy's admin.
"We think the way to combat piracy is to offer simple to access and good value alternatives. At the moment it is genuinely easier to torrent a movie or album than to buy it DRM free and keep forever online. Censorship will never work in this case," says PirateReverse.
"However, our concerns lie that in the future we, the proxy operators, may be targeted. It is easier for us to move around into different IP spaces but it will be a tiresome and expensive game of whack-a-mole. In the long-term though, we think it will prove that censorship doesn't work. Perhaps we will see the ISPs put up more of a fight – it costs them money to implement the blocks."
PirateProxy's admin says that there is a message to be sent – and hopefully plenty of determination to send it.
"Looking at the bigger picture, I hope these proxy sites can send a message that censorship on the Internet is pointless and counter-productive. I will continue to run these proxy sites until these sites are unblocked and accessible everywhere," he concludes.