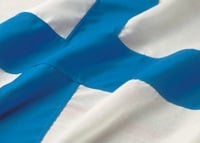 Following a music industry investigation, in June 2007 police in Finland carried out house raids against the operators of a Direct Connect hub.
The hub, which in very basic terms operated a little like a BitTorrent tracker, directing traffic between other members of the network, was known as Sarah's Secret Chamber. It had around 1,600 users and most of them were sharing large amounts of copyrighted material.
In normal circumstances, most members of this type of network will bring some of their own content to the party, pooling resources so that the hub has a library of material. Very often bringing large amount of content is a requirement for membership. Sarah's Secret Chamber had a fairly large capacity – around 50 terabytes.
For the purposes of a trial the IFPI converted 50TB to "750,000 illegal albums" and to compensate for this ill-gotten booty, copyright holders demanded some $2.7 million in compensation.
Yesterday, in a district court in Tammisaari west of the capital Helsinki, two of the site's admins were sentenced. Rejecting their claims that the hub was set up for the purposes of discussion, the court ruled that the pair would have been fully aware of what was happening with their users and that copyright violations were taking place.
The 35 year-old woman and a 21 year-old man received suspended jail sentences of four and three months respectively. The court ordered the pair to pay compensation to rightsholders of 800,000 euros ($1.08 million), the bulk of it going to the IFPI.
"It is a shame to see how a private organization has the power to chase after people and can not even show any significant loss of income or any other harm to anyone," said Finnish Pirate Party chairman Pasi Palmulehto in a statement. "Even real crimes do not normally result in such large sums of compensation."
The fine even exceeds that handed down to seven operators of the Finnish BitTorrent site Finreactor. Last year they were ordered to pay a total of 680,000 euros in damages to copyright holders.