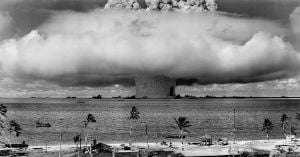 Today's Internet traffic patterns are completely different from those roughly a decade ago.
The most pronounced change in recent years has been the dominance of streaming services, mostly IPTV providers, Netflix, and YouTube.
While streaming remains the key traffic generator on the Internet today, file-sharing traffic is making quite a comeback. The early signs of this trend were already visible last year but new data from the Canadian broadband management company Sandvine show that this was no fluke.
Looking at the global application traffic share, we see that video streaming accounts for 60.6% of all downstream and 22.2% of all upstream traffic.
File-sharing has a very modest downstream market share, at just 4.2%, but it beats streaming when it comes to utilized upload bandwidth, 30.2% worldwide.
The relatively large upstream share makes sense, as that's part of the nature of file-sharing. What's more telling, perhaps, is the year-over-year growth numbers.
From 2018 to 2019, the share of file-sharing traffic increased by roughly 50% while the upstream share grew by 35%. Keep in mind that these numbers are relative, so in absolute terms, the traffic increases are even larger, as bandwidth usage continues to increase.
There are some regional differences in this trend. BitTorrent traffic, which is the largest chunk of all file-sharing traffic, has grown mostly in the EMEA (Europe, the Middle East, and Africa) and APAC (Asia-Pacific) regions, for example.
BitTorrent is currently most popular in the EMEA region where it is good for 5.3% of all downstream traffic and a massive 44.2% of all upstream traffic. In the APAC region, the figures are 4.5% and 24.8% respectively.
According to Sandvine, the resurgence of file-sharing traffic can be largely attributed to the fragmentation of the legal video streaming landscape. With more legal options and a limited budget, people increasingly resort to piracy, the company argues.
"Netflix aggregated content and made piracy reduce worldwide. With the ongoing fragmentation of the video market, and increase in attractive original content, piracy is on the rise again," Sandvine's Cam Cullen notes.
HBO is a crucial 'fragment' when it comes to torrent traffic. We have previously reported on the massive impact the last season of Game of Thrones had on BitTorrent traffic and this is confirmed by Sandvine's data, as shown below. Interestingly, this bump wasn't visible for Kodi-related traffic.
This Game of Thrones boost may have elevated the overall file-sharing market share this year, but that will become apparent when Sandvine releases its new figures next year.
While BitTorrent and file-sharing traffic increased globally, the Americas form an exception to this trend. There, the relative market share dropped slightly. However, that doesn't mean that fewer people are using BitTorrent or that less data is being transferred.
For one, market share is relative and a slight drop is possible even if overall traffic increased. In addition, Sandvine's data show a growing trend in VPN usage. The company closely monitors data used by 70 popular commercial VPNs and has noticed a major boost in usage.
Roughly 2% of all global downstream traffic can now be attributed to VPN traffic. Looking at the upstream traffic this percentage is even larger, 5%, suggesting that it's often used for upload heavy purposes, such as file-sharing.
In the Americas, this VPN boom is particularly pronounced with the percentage of IPSec VPN traffic tripling to 7.7% of all upstream data. This goes up to almost 9% for all VPN traffic, Sandvine informs us.
It wouldn't be a surprise if a lot of that traffic comes from BitTorrent transfers.
Finally, it's worth noting that, while 'file-sharing' is often linked to piracy, the majority of all unauthorized media distribution takes place through streaming nowadays. In other words, 'file-sharing' is only a small fraction of the piracy landscape.
The streaming piracy traffic is part of Sandvine's "http media stream" category which, for the first time in years, has a larger market share than Netflix.
The website Openload, which is often linked to streaming piracy, is even listed separately in the top 10 of all video streaming sources. With 2.4% of all downstream video streaming traffic on the global Internet, it's safe to say that Openload uses a lot of bandwidth.
It will be interesting to see how these trends continue to develop during the coming years. It's clear though, that file-sharing is not going anywhere, neither is BitTorrent, while the VPN boom only appears to be starting. A full copy of Sandvine's latest Global Internet Phenomena report is available here.