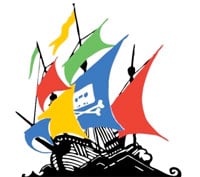 In the hope of steering prospective customers away from pirate sites, copyright holders are overloading Google with DMCA takedown notices.
These requests have increased dramatically over the years. In 2008, the search engine received only a few dozen takedown notices during the entire year, but today it processes a million per day on average.
Adding up the numbers reported in Google's Transparency Report, we found that since the release of the report three years ago Google has been asked to remove over 500 million links to allegedly infringing webpages.
The number of notices continues to increase at a rapid pace as nearly half of the requests, 240 million, were submitted during the first months of 2014. The graph below illustrates this sharp rise in takedown notices.
Most of the reported webpages have indeed been removed and no longer appear in Google's search results. As an example, more than two million Pirate Bay pages have quietly been wiped from Google.
TorrentFreak asked Google for a comment on the most recent milestone but the company has chosen not to respond on the record.
Despite the frequent use of the takedown process many copyright holders aren't happy with the way things are going. While Google does its best to comply with its obligations under current law, some industry insiders claim that the search giant can and should do more to tackle the piracy problem.
The UK music industry group BPI, which is responsible for roughly 20% of all submitted URLs, points out that Google should do more to lower the visibility of unauthorized content in its search results. Despite promises to do so, the music group still sees very little improvement on this front
"Despite its clear knowledge as to which sites are engines of piracy, Google continues to help build their illegal businesses, by giving them a prominent ranking in search results," BPI told us last week.
"Google can simply fix this problem by amending its algorithm. We hope they will respond positively to the invitation from Government to negotiate voluntary measures to do so."
The BPI and other copyright holders are pushing for some sort of agreement to implement more far-reaching anti-piracy measures. However, thus far Google maintains that it's already doing its best to address the concerns of copyright holders.
Last year the company released a report detailing the various anti-piracy measures it uses. However, the company also stressed that copyright holders can do more to prevent piracy themselves.
Without legal options it's hard to beat unauthorized copying, is the argument Google often repeats.
"Piracy often arises when consumer demand goes unmet by legitimate supply. As services ranging from Netflix to Spotify to iTunes have demonstrated, the best way to combat piracy is with better and more convenient legitimate services," the company previously explained.
"The right combination of price, convenience, and inventory will do far more to reduce piracy than enforcement can."
While this standoff continues, copyright holders are expected to increase the volume of requests. At the current pace Google may have processed a billion URLs by the end of next year.