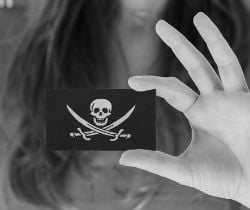 Kino.to, at the time one of the world's largest illegal streaming portals, was shut down in 2011 as part of Europe's largest ever action against piracy sites.
However, just a month before Kino.to was dismantled, Austrian ISP 'UPC' was served with a preliminary injunction ordering it to block subscriber access to the site. The order had been obtained by the Hollywood-affiliated anti-piracy group VAP but it was called into doubt by the ISP. This led to the Austrian Supreme Court referring the matter to the European Court of Justice.
Earlier this year the ECJ handed down its widely publicized decision which stated that yes, in reasonable circumstances, pirate sites can indeed be blocked by European ISPs.
On the back of this ruling, VAP subsequently wrote to several local ISPs (UPC, 3, Tele2 and A1) demanding blockades of Movie4K.to and Kinox.to, a site that took over from Kino.to. This would become the test case on which all future blockades would be built.
When this formal request for the ISPs to block the sites was rejected, in August VAP sued the providers. And now, after more than three years of wrangling, VAP have finally got their way.
In a ruling handed down yesterday by the Commercial Court of Vienna, UPC, 3, Tele2 and A1 were ordered to block Movie4K and Kinox with immediate effect. According to Der Standard, UPC and A1 placed blocks on the sites within hours, with 3 and Tele2 expected to comply with the injunction today.
But while another important hurdle has now been overcome, there is some way to go before VAP will have achieved everything they initially set out to do. At issue now is how far the ISPs will have to go in order to comply with the court order. It's understood that VAP requires DNS and IP address blocking at a minimum, but whether the ISPs intend to comply with that standard remains to be seen.
It's important for VAP, and other anti-piracy groups waiting in the wings, that these technical steps are workable going forward. Both VAP and the IFPI have lists of sites they would like blocked in the same way as Movie4K and Kinox have been, so it's crucial to them that blockades aren't easily circumvented.
Once this issue has been dealt with, in the next few months it's likely that attention will turn to legal action being planned by the IFPI. The recording group has taken on the task of having torrent sites blocked in Austria, starting off with The Pirate Bay, isoHunt.to, 1337x.to and H33t.to.
IFPI is expected to sue several ISPs in the hope that local courts will treat torrent sites in the same way as they have streaming services. Once that's been achieved – and at this stage it seems likely – expect long lists of additional domains to be submitted to the courts.