Owned and operated by Florida and New York based Escape Media, Grooveshark has been a fly in the recording industry's ointment for almost a decade.
Founded in 2006, the company had an abrasive relationship with the world's largest record labels, one that led it into legal conflict on a number of occasions.
Nevertheless, Grooveshark built an extremely popular product. With a reported 35 million users per month (Spotify has around 60 million), the company attracted high-profile advertisers including Mercedes Benz. It also managed to pull of limited licensing deals with big labels.
But for some time the writing has been on the wall. With a defense under the DMCA in tatters (it was revealed the site's founders and staff had uploaded copyrighted music to the site themselves), a case brought by the major labels (UMG Recording Inc et al v. Escape Media Group Inc et al) was bound to come to a sad end this week.
With $736 million in potential damages floating around on the horizon, the conclusion was never likely to be good. And, as expected, a few hours ago the upstart music venture delivered the bad news.
"Today we are shutting down Grooveshark," the company announced.
"We started out nearly ten years ago with the goal of helping fans share and discover music. But despite best of intentions, we made very serious mistakes. We failed to secure licenses from rights holders for the vast amount of music on the service.
"That was wrong. We apologize. Without reservation," the company said.
Revealing a consent judgment arrangement with the RIAA, Grooveshark confirmed what many observers had feared. There would be no chance of a resurrection.
"As part of a settlement agreement with the major record companies, we have agreed to cease operations immediately, wipe clean all of the record companies' copyrighted works and hand over ownership of this website, our mobile apps and intellectual property, including our patents and copyrights," Grooveshark said.
The statement represents a huge change in attitude from a company that built its business on perceived protections offered by the Digital Millenium Copyright Act. But in the end, however, the legislation offered no safe harbor.
Instead, and probably through gritted teeth, Grooveshark's farewell notes that although it was indeed a pioneer in an under-served market, obtaining permission from the labels (rather than forgiveness) is the right way to approach the market.
"At the time of our launch, few music services provided the experience we wanted to offer – and think you deserve. Fortunately, that's not longer the case. There are now hundreds of fan friendly, affordable services available for you to choose from, including Spotify, Deezer, Google Play, Beats Music, Rhapsody and Rdio, among many others," the company said.
"If you love music and respect the artists, songwriters and everyone else who makes great music possible, use a licensed service that compensates artists and other rights holders. You can find out more about the many great services available where you live here: http://whymusicmatters.com/find-music."
Although short, the RIAA's statement gets straight to the point.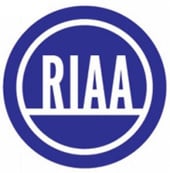 "Escape Media today entered into a consent judgment with a permanent injunction with Universal Music Group, Sony Music Entertainment and Warner Music Group.
"Under terms of the settlement, Grooveshark founders Josh Greenberg and Sam Tarantino admit to creating and operating an infringing music service and Escape Media agrees to significant financial penalties if the terms of the settlement are not followed," the RIAA said.
"This is an important victory for artists and the entire music industry. For too long, Grooveshark built its business without properly compensating the artists, songwriters and everyone else who makes great music possible. This settlement ends a major source of infringing activity," the RIAA said.
For Grooveshark the show is certainly over and in final words to its loyal fans, the company thanked them for their commitment.
"It has been a privilege getting to know so many of you and enjoying music together. Thank you for being such passionate fans. Yours in music, Your friends at Grooveshark April 30, 2015."
Update: As part of the settlement Grooveshark (pdf) has to pay $50 million to the record labels.