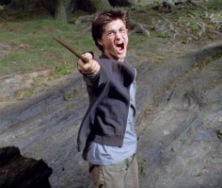 The issue of removing infringing content and links from the Internet is perhaps the hottest topic in copyright today, with a U.S. Copyright Office consultation generating opinions from stakeholders of all kinds.
The aim of the consultation is to measure whether the DMCA is fit for purpose or whether it needs to be tweaked to handle an Internet that has developed massively in the past twenty years. Generally speaking, copyright holders want the DMCA tightened up dramatically, with many calling for regime that would see pirate content being taken down and remaining down forever.
While in some respects its easy to have sympathy with that stance, copyright holders can't be trusted to get it right all of the time. In fact, sometimes mistakes are made that are so absurd that they deserve highlighting in public.
HarperCollins, Random House, Simon and Schuster, Reed Elsevier, Scholastic and J.K.Rowling's Pottermore are some of the most recognizable publishers in the world and like many in their position, all have a bit of a piracy problem. Every year through their anti-piracy partners they send millions of takedown notices directly to 'pirate' sites and to Google, who are expected to take down content on demand.
It's fortunate that Google does not do so without due consideration. It's also fortunate that there's no takedown-and-staydown system in place.
Pottermore is a digital publishing and e-commerce platform from J.K. Rowling, the author of the world famous Harry Potter series. Through anti-piracy company Digimarc the company has sent more than 260,000 takedown notices to Google with the majority raising few alarm bells. Recently, however, something appears to have gone terribly wrong.
On March 8, Pottermore sent a notice to Google complaining that several sites were infringing on the rights of, among other things, Harry Potter and the Order of the Phoenix. Inexplicably, one of those complaints was leveled at J.K. Rowling's own page on Wikipedia. The same mistake was made again on April 1.
Fortunately Google refused to remove the page but Pottermore were undeterred and later that day sent an even worse notice that targeted a further 20 Wikipedia pages.
In addition to targeting several pages dedicated to Harry Potter movies, soundtracks and videos games, the notice casts its net far and wide with demands to remove pages detailing ancient Egyptian literature, ethnic groups in Central America, the attacks of 9-11, IEC standards, U.S. soldier Joshua Casteel and the NATO phonetic alphabet.
But Pottermore aren't the only ones contributing to this Wikipedia mess. In early March, HarperCollins sent notices to Google, again through Digimarc, aiming to protect its own content. Instead, however, the company put its name to a whole bunch of bogus takedowns.
Instead of protecting the book 'The Longest Trip Home', the publisher tried to takedown the Wikipedia pages for Beverley Hills 90210 and Silver Spring, Maryland. Shortly after another notice targeted Wikipedia pages on the topics of BitTorrent, Carson in California, and the identity of Mexican Americans.
We won't detail every single request here but there are dozen of bogus claims against Wikipedia, all of which Google (fortunately) denied. Those interested can find them in Google's report where dozens are listed as rejected..
Simon and Schuster don't have much to brag about either. In an effort to protect a handful of books they also targeted Wikipedia on dozens of occasions. With no apparent checking mechanism in place we can see the kinds of abuses shown below.
Poor Janice Galloway is actually a Simon and Schuster author, yet they want her Wikipedia page removed. Heaven knows what copyright crimes the speed limits in Romania have committed.
Finally, a couple of choice takedowns, the first from Reed Elsevier. In an effort to protect Mandell, Douglas, and Bennett's Principles and Practice of Infectious Diseases, the publisher attempted to takedown the Wikipedia page detailing Mega, the file-hosting site previously associated with Kim Dotcom.
And Random House must have a real grudge against deceased U.S. writer Gore Vidal. On several occasions the company ordered Google to remove his Wikipedia page and links to his books, despite them being his publisher.
Takedown and staydown? Perhaps copyright holders want to think this through…..
The full catalog of Wikipedia takedown abuses can be found here.