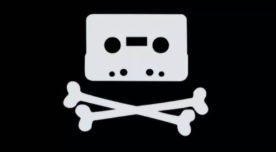 After years of battling peer-to-peer sharing carried out on networks including BitTorrent, the major record labels now view stream-ripping as the major piracy threat.
Broadly speaking, stream-ripping is carried out in two ways – either by using tools such as youtube-dl (which allow users to rip content from YouTube directly to their machines) or via dedicated websites that simplify the process. Some of these sites have become extremely popular, attracting the attention of the labels on the way.
Application For Injunction – Stream-Ripping
For well over a decade, entertainment industry companies have appeared in the High Court of England and Wales demanding that the UK's leading ISPs block access to torrent and streaming sites. If the major record labels have their way, the same will soon apply to stream-ripping sites too.
This week a group of record labels under the umbrella of the British Recorded Music Industry Ltd (BPI) and Phonographic Performance Ltd (PPL) appeared at the High Court demanding that six major Internet service providers (including BT, Virgin, Sky, TalkTalk, EE and Plusnet) should block access to eight stream-ripping sites.
"On 3 February 2021, the High Court in London held an online hearing for a new set of website blocking cases, brought by the BPI to help reduce music piracy in the UK," BPI General Counsel, Kiaron Whitehead informs TorrentFreak.
"The judge, Mr Justice Miles, has reserved his judgment and so we await receiving his ruling, and his written reasons for it, in due course."
As the Judge is yet to render his decision, the BPI doesn't want to go into too much detail at this legally sensitive stage, including by naming the plaintiffs and the sites being targeted. Nevertheless, we have been able to independently confirm some of the action's key details.
According to the labels – which include Warner, Sony, and Capitol Records – 2conv.com, flvto.biz, 2Convert.net, H2Converter.com, H2Download.org, Flv2mp3.by, Flvtool.com and Ytbapi.com are sites that help users to rip music from sites like YouTube, in breach of the labels' copyrights.
2conv and flvto.biz are already being sued by major labels in the United States and H2Converter has appeared on the EU's 'Counterfeit and Piracy Watch List'.
Notably, several of the targeted ripping sites are already blocked by ISPs in Australia following successful legal action by Sony, Universal, and Warner, with assistance from Music Rights Australia and the Australasian Performing Right Association.
Stream-Rippers 'Authorize' Users' Piracy
TorrentFreak understands that this week's application was made under Section 97A of the Copyright, Designs and Patents Act 1988. This allows the High Court to grant an injunction against a service provider, where that service provider has actual knowledge of another person using their service to infringe copyright.
The labels told the Court that since content uploaded to YouTube is generally licensed to be streamed via the site, people who download the labels' tracks to their machines are making unlicensed (pirated) copies.
By extension, the labels argued that since the stream-ripping platforms authorize and facilitate the creation of those pirate copies contrary to the Copyright Act, they too can be held liable for users' infringement.
While these arguments will be assessed on their merits in respect of the labels' copyrights, the sites in question appear to be general tools that can be used to download content to which none of the labels hold the copyrights. Whether this aspect will be investigated by the Judge remains to be seen. It certainly didn't prevent the sites from being blocked in Australia.
What we do know is that opposition won't arrive in the form of objections by the ISPs. The service providers say they won't oppose the application but do want to provide input should Justice Miles grant the application, presumably so they can protect their interests at the blocking stage.
Second Application For Injunction – Cyberlocker
In a second application for injunction reported by Law360, the labels want the same ISPs to block access to cyberlocker site Nitroflare.com.
Record company lawyer Edmund Cullen of Maitland Chambers told the Court that Nitroflare could potentially claim safe harbor under the UK's electronic commerce regulations but in this case, protection from liability isn't available.
"This is not a provision designed or available to a service like Nitroflare which is essentially structured for infringement and it can't be a protection for pirates," Cullen said, alleging that Nitroflare encourages its users to store and share copyrighted content.
At this stage it is not known when Justice Miles will render his decision.