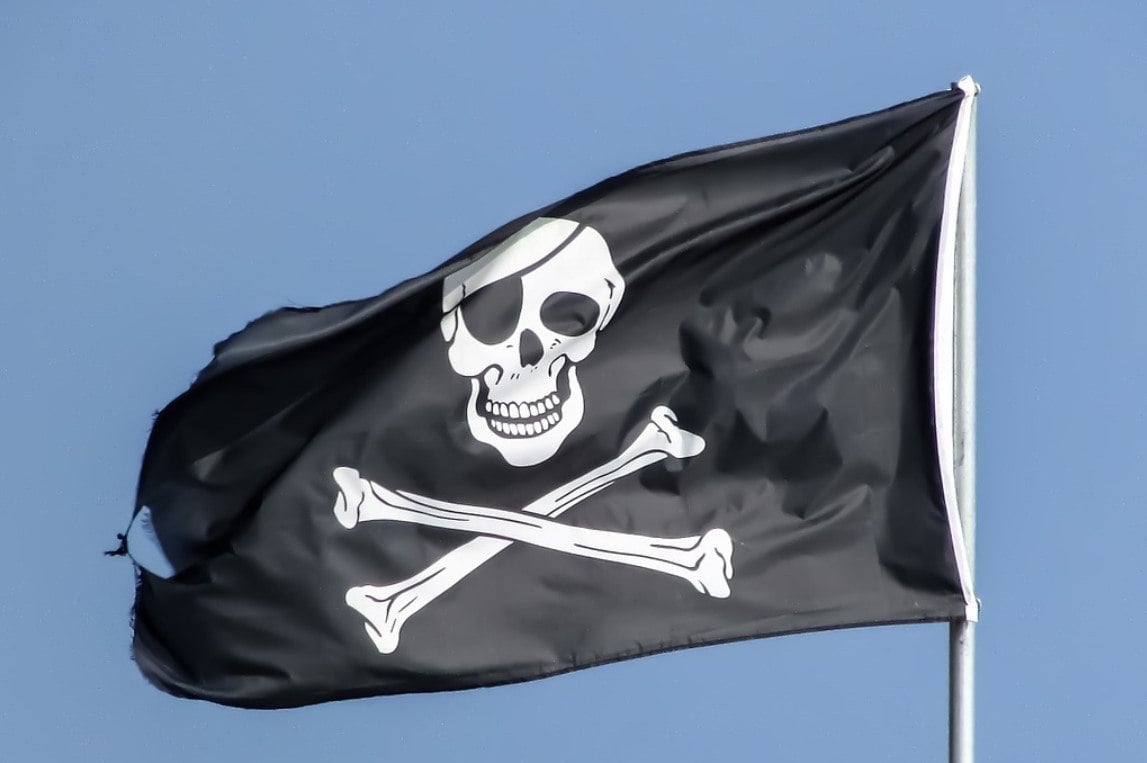 Over the past two decades, online piracy has proven a massive challenge for the entertainment industries.
It's a global issue that's hard to contain, but various anti-piracy group are doing their best to fight back.
There's a seemingly perpetual stream of takedowns, as evidenced by press releases that come out every week. However, some targets are particularly resistant to enforcement action and much harder to take offline.
A few days ago, the Motion Picture Association (MPA) submitted an overview of some of the most problematic pirate sites and services to the U.S. Trade Representative. The entertainment industry group, which represents the major Hollywood studios and Netflix, also urges other players in the online ecosystem to help out.
Stakeholders Unite
The call to fellow stakeholders appears in the MPA's recommendations for the USTR's annual overview of notorious piracy markets.
"All stakeholders in the Internet ecosystem — including hosting providers, DNS providers, content delivery networks, reverse-proxy and other anonymization services, registrars, registries, cloud services, advertising networks, payment processors, social networks, and search engines — should actively seek to reduce support for notoriously infringing sites," MPA writes
One key problem is that pirate sites use third-party intermediaries to 'hide' the true location of their servers, which complicates enforcement efforts.
The MPA mentions proxy services and CDN providers as the main culprits. While the USTR is mainly interested in foreign companies, the American company Cloudflare is singled out specifically. Apparently, the Internet infrastructure company is used by many pirate sites.
"Cloudflare's customers include some of the most notorious, longstanding pirate websites in the world, including the massively popular streaming sites vegamovies.im, cuevana3.ch, and The Pirate Bay."
"An analysis of 1,386 unique and currently active piracy domains found that 65 percent use Cloudflare's services," MPA adds.
This isn't a groundbreaking finding. The MPA and other rightsholders have shared this critique many times in the past. In fact, Cloudflare previously responded to it through the USTR, explaining that it shares information with rightsholders, both voluntarily and through the courts.
Priority Threats
The above remarks appear as an introduction and handily serve as an indirect lobbying effort. The USTR is mostly interested in the actual notorious markets, however, which are also described in detail in the MPA's submission.
In previous years the MPA didn't specifically rank identified threats, but there is a novelty in the latest submission. For several categories, the movie industry group specifies "priority targets" that ideally should be dealt with as soon as possible.
In the streaming and linking category, Fmovies is listed as the top priority. The site, which is purportedly operated from Vietnam, has roughly a hundred million monthly users.
Fmovies faced some setbacks earlier this year. First, the MPA-affiliated group ACE took down its streaming partner 2Embed. The site responded by using an alternative provider and recently rebranded to Fmoviesz.
"With its former primary source for streaming video files 2embed taken down in July 2023, Fmovies.to now uses video streaming API vidsrc.to. It is likely that Fmovies.to has a close association with vidsrc.to," MPA writes.
Other priority streaming sites include Vegamovies and Cuevana3.ch, while Aniwatch.to, Dizibox.tv, KatmovieHD and others are marked as less urgent.
MPA continues with the cyberlocker and video streaming/hosting category, where DoodStream.com is listed as the main problem. The ad-free video hosting platform is believed to be operated from India and is embedded on various streaming portals.
"DoodStream and known associate domains had 43.5 million visits in July 2023, according to SimilarWeb and is mainly hosted by OVH SAS in France, but also uses Online S.A.S., Hetzner Online GmbH, Interkvm Host10 SRL, among others."
Mixdrop.co and Streamtape.com are also considered key targets while more general services such as Telegram, Baidu Pan, and VK are seen as lower priority.
Torrent sites, IPTV services & Apps
The MPA goes on to list a variety of problematic sites and services, which are all listed in full at the bottom of this article. This includes the usual torrent sites such as The Pirate Bay and 1337x.
MPA also mentions the shutdown of RARBG, which it indirectly associates with ACE's anti-piracy efforts and increased enforcement activity in Bulgaria.
"Following a series of ACE actions, a spate of U.S. IP workshops with Bulgarian officials, and international law enforcement cooperation, the Bulgarian P2P network, and major content release16 hub, RARBG ended its operations at the end of May 2023," MPA writes, referring to our earlier reporting.
There are no priority categories for torrent sites, and these are also absent for the IPTV and apps categories, which include Bestbuyiptv.biz, GenIPTV, EVPAD, LokLok, PikaShow and others.
Piracy as a Service (PaaS)
The MPA goes on to discuss various platforms that supply off-the-shelf services, making it easy for would-be pirates to easily get into the game. These include simple setup piracy content systems, pirate content libraries, and IPTV dashboards.
One of Hollywood's greatest anti-piracy achievements this year was the shutdown of the Vietnamese video CMS 2embed.to, which had more than a billion monthly visits. However, plenty of other targets remain.
The IPTV turnkey solution 'WHMCS Smarters' is seen as the priority target in this category. Operated from India, it offers a software solution that allows third parties to administer IPTV services.
Other, lower-priority PaaS threats include the familiarly-named 2embed.me, pirate video libraries such as Collaps.org and Pelisplus.icu, as well as the domain privacy service Njal.la.
Intermediaries
The rest of the MPA's submission mostly highlights third-party intermediaries, including hosting providers, advertising services, and domain name registries. These are not the source of any piracy activity but play a crucial role in keeping services afloat, the anti-piracy group argues.
For example, the .CC, .IO, .ME, .RU and .TO domain registries continue to provide their services to pirate sites "despite notification and outreach."
"A registry — directly or via its contractual relationship with its registrars — can withdraw or disable domain names used by websites engaged in massive copyright infringement," MPA clarifies.
The same reasoning could also apply to the more high-profile .com and .org registries, but they are not mentioned. The Public Internet Registry (.org) previously declined to cut off The Pirate Bay, as it prefers not to act as piracy police.
—
Instant update: ACE/MPA just reported that they shut down two of Latin America's "most notorious" piracy things; Futbolparatodos.online and Pelisplus.Lat. These are not mentioned in the USTR notorious markets recommendation.
—
A list of all sites and services highlighted and categorized in the MPA's notorious markets submission (pdf) can be found below. For additional context, we highlight the new entries, while also indicating those from the 2022 report that have since been removed.
Linking and Streaming Websites
Priority sites
– Fmovies.to
– Vegamovies (new)
– Cuevana3.ch (new)
Additional sites
– Aniwatch.to (new)
– Cda.pl
– Dizibox.tv (new)
– Dytt8.net, Dy2018.com, dygod.net, and Ygdy8.com
– Futemax.app (currently, Futemax.to) and Futebolplayhd.com (new)
– Indoxxi Network (new)
– KatmovieHD
– Librefutboltv.com (new)
– Myflixer.to
– Rezka.ag
– Tamilblasters / Streamblasters /
– Cuevana3.me
– Cuevana.pro
– Egy.best
– Fullhdizlesene
– Gimy.app
– Gnula.se/Gnula.nu
– Hesgoal.com
– NooNoo.tv
– Soap2Day
– Streaming Community
– TheNetNaija

Direct Download Cyberlockers and Streaming Video Hosting Services
Priority sites
– DoodStream.com
– Mixdrop.co
– Streamtape.com
Additional sites
– HQQ/WaaW/Netu (new)
– Baidu Pan and Baidu Search
– Telegram
– Uloz.to (new)
– VK.com
– 1fichier.com
– Uptobox.com
Illegal IPTV Services
– Apollo Group TV
– BestBuyIPTV.biz
– GenIPTV
– MagisTV
– Iptv.casa
– Spider Receiver
– TheKing365tv.site
– IcutCord.net
– King-IPTV.net
– SatCon Africa
–
Piracy Devices and Apps
– EVPAD
– LokLok
– Movie Box (new)
– PikaShow
– Shabakaty
– SVI Cloud
– TVMob
– Unblock Tech (unblocktech.com & ub1818.com)
Peer-to-Peer Networks & BitTorrent Portals
– 1337x.to
– DonTorrent.com (new)
– Rutracker.org
– ThePirateBay.org
– Ygg/Yggtorrent.wtf (new)
– Yts.mx
– Zamunda.net
– Rarbg.to

Hosting Providers
– Amaratu/KoDDos
– Ddos-Guard.net
– Mnogobyte
– Squitter.eu (ABC Consultancy)
– Veesp (new)
Registries
– .IO Registry
– .CC Registry
– .ME Registry
– .RU Registry
– .TO Registry
– .CH Registry
Payment Processors
– Wise (new)
– VoguePay
Ad Networks and Online Advertisers
– Propeller Ads
– 1XBET

Piracy-as-a-Service (PaaS)
Priority
– WHMCS Smarters
Additional
– 2embed.me (new)
– Collaps.org
– GDrivePlayer
– HDVB (new)
– Njalla
– Pelisplus.icu
– XFileSharing/XVideoSharing
– Fembed.com
– Abyss.to