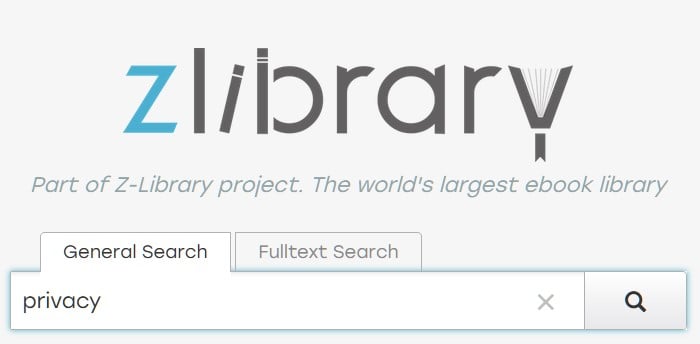 A few hours ago, the U.S. Department of Justice unsealed the indictment and complaint against two alleged operators of Z-Library.
Following an FBI investigation, the authorities pinpointed Russian nationals Anton Napolsky and Valeriia Ermakova as prime suspects. The two were arrested in Argentina and now await potential extradition to the United States.
There's little doubt that Z-Library helped to distribute millions of copyrighted books but tracking down and then identifying people behind pirate sites can be a challenge. In this case, however, the FBI didn't have to look very far.
Details laid out in the complaint show that it was fairly straightforward to connect the dots, largely thanks to data provided by Google and Amazon, which led directly to the suspects.
The complaint includes various statements provided by FBI special agent Brett Dohnal, who links various personal email addresses, phone numbers, and other records of Napolsky and Ermakova to the Z-Library operation.
Anton N.
For the investigation, the FBI used search warrants directed at various companies such as Amazon and Google. This showed that the personal information of Anton Napolsky could be linked to Z-Library email addresses and domains in several instances.
For example, Napolsky's personal mail.ru address was used to register [email protected], [email protected], and [email protected]. His personal phone number was also linked to Z-Library email addresses.
"Google records reflect that a Russian-based telephone number ending in – 2458 ('Napolsky Phone-1') was used to register the email [email protected] as well as the emails [email protected], [email protected] and [email protected]," the complaint reads.
Amazon data corroborate these findings. According to the FBI, Napolsky had two Amazon accounts in his name, using his personal phone number and overlapping street addresses, mostly located in Saint Petersburg, Russia.
With this account, several orders were placed and paid with Amazon gift cards, allegedly donated by Z-Library users.
"One of the accounts is registered with the email address '[email protected],' and the other account, which is registered with Napolsky Personal Email-1, has a lengthy Amazon order history that includes at least 21 orders that were paid for using Amazon.com gift cards that originated as 'donations' by users to Z-Library."
Amazon's cloud hosting service AWS also linked Napolsky to Z-Library. According to the complaint, his name and email account is connected to the email service that was used by @bookmail.org.
This bookmail service was used by Z-Library to send ebooks to users over email. That was independently confirmed by undercover FBI agents.
"According to records obtained by law enforcement from Amazon, the Simple Email Service for @bookmail.org is connected to an AWS Account ending in 4421, which is registered to the customer 'Anton Napolsky' at the email address Napolsky Personal Email-1," it reads.
Valeriia E.
The complaint also links Valeriia Ermakova to Z-Library, relying on data provided by Google and Amazon. Again, gift card donations from Z-Library users play an important role.
Special agent Dohnal specifically mentions a card that was donated around January 2021. Not much later, the person who made the donation received a message that the card had been received. That message was sent from Z-Library's official email address [email protected].
With help from Amazon, the recipient of the donation was linked to Valeriia Ermakova, her email address, as well as her credit card records.
"According to records obtained by law enforcement from Amazon, the Donation was claimed by an Amazon customer account ending in -1502, registered to customer 'Valeriia' at email address [email protected]."
"The account was registered on November 30, 2018, and has payment methods on file, including a Visa and a Mastercard in the name of Ermakova Valeriya with the billing address for each of Fontanka River Embankment 24 18, St. Petersburg, Russia."
The donations weren't all used to reinvest in the site, it seems. According to the complaint, Ermakova mostly used her Amazon account to buy clothes and beauty products.
"Since March 20, 2019, the 1502 Account has placed more than 110 orders totaling over $13,628.32, most of them for beauty and apparel products," the complaint reads, without mentioning how much of this amount can be linked to donations.
In addition to the Amazon data, information provided by Google reveals that Ermakova's personal email was accessed by an IP-address that also accessed Z-Library Gmail accounts.
"Based on subscription records obtained by law enforcement from Google, the Google account associated with Ermakova Personal Email-1 logged on numerous times from IP addresses that were also used to log into the accounts associated with the email addresses [email protected] and [email protected], indicating that a single internet access point was used to log in to all three accounts."
Collaborating on and Controlling Z-Library
The complaint ends with an overview of evidence that aims to show that Napolsky and Ermakova controlled the Z-Library website and collaborated on this criminal endeavor.
Information obtained through search warrants link Napolsky to the Google Adwords account of Bookos.org and he also received an invoice for the domain registration of Booksc.org, among other things.
Z-Library used project management software Atlassian to manage tasks and projects. Atlassian's software sent updates and tasks the team assigned, which purportedly shows that the defendants were collaborating on the Z-Library software.
All-in-all, the information suggests that Napolsky and Ermakova didn't spend much effort concealing their alleged involvement with Z-Library. That said, all of these allegations have yet to be proven in court.
What we can say is that people with the same names as the defendants are surprisingly easy to find online, on social media, and elsewhere.
The criminal investigation of Z-Library also sheds new light on a Sci-Hub issue we reported earlier. At the time, Sci-Hub founder Alexandra Elbakyan said that the FBI obtained access to her Google account, suggesting that she may have been investigated too, perhaps in a separate case.
—
A copy of the complaint, which includes much more information than what we summarized in this article, is available here (pdf)