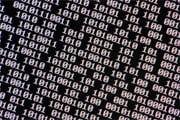 An attempt to introduce laws that would have given the Mexican government the power to block the Internet and other telecommunications appears to have failed.
The government earlier said it wanted to introduce legislation to combat illegal activities on the Internet, including child pornography. But after drilling down into the details of the text, activists say that the draft law being debated by the Senate would allow the government to censor the Internet whenever it liked.
One of the articles, which states that the government could force Internet service providers to "temporarily block, inhibit or annul telecommunications signals at events and places deemed critical for the public safety" sparked protests both on and offline, with hundreds taking to the streets on Tuesday.
While the government insists that the measures are only intended for dealing with serious crime, activists are concerned that the proposals go too far, threatening both privacy and economic development.
But by yesterday the tone of the government had changed, with Sen. Emilio Gamboa, leader of the ruling Institutional Revolutionary Party in the Senate, announcing that the proposals would be scaled back.
"Any other additional power, like the blocking of signals for national or public safety will be excluded from the reform," Gamboa said.
In attempt to calm the situation further, Gamboa added that new measures to force ISPs to hand over information on their subscribers would not be expanded.