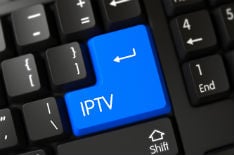 After suing the operators of pirate IPTV service SetTV in 2018, the very same year broadcaster DISH Network walked away with a significant victory.
Platform operators Nelson Johnson and Jason LaBossiere were ordered to pay DISH a cool $90 million in damages for violations of the Federal Communications Act. The court also issued a permanent injunction that prohibited the men from operating a similar IPTV service in the future, if that breached DISH's rights. Things didn't stay peaceful for long.
DISH Files New Lawsuit
In March 2022, DISH, Sling TV and NagraStar teamed up in a new lawsuit targeting former SetTV owners Jason LaBossiere, Sean Beaman, and Stefan Gollner. Filed in a Florida court, the complaint alleged that the three men were back in the IPTV business, this time under the brands ExpediteTV, Mundo TV, and Must TV.
In addition to a new claim for damages under the Federal Communications Act related to the rebroadcasting of DISH's satellite broadcasts, DISH and Sling alleged willful violations of the DMCA's anti-circumvention provisions relating to the latter's internet-based broadcasts.
The plaintiffs also requested a permanent injunction and an order finding the defendants in contempt of court in the SetTV case.
Defendants Fight Back…For a While
In an April response to the new lawsuit, LaBossiere accused DISH of bullying, claiming that the company "will stop at nothing" to ensure that it keeps receiving settlements from alleged pirates. LaBossiere said his involvement with ExpediteTV was strictly limited and if any DISH content was rebroadcasted in breach of the company's rights, that wasn't down to him.
Separately, defendant Stefan Gollner filed a motion asking to be dismissed from the action for lack of personal jurisdiction, a move that was met with objections from the plaintiffs (pdf). Beaman also tried to have the complaint dismissed, arguing that he couldn't mount a proper defense since the allegations against him were unclear (pdf).
On May 19, 2022, attorneys for the plaintiffs told the court that mediation had taken place on May 16-17. Despite reaching agreement on certain settlement terms, the parties had not been able to reach a consensus on everything (pdf), so negotiations would continue.
A little over a week later, DISH, Sling TV and NagraStar informed the court that a settlement had been reached and as part of those settlements, the parties would be filing agreed motions for entry of final relief. The court dismissed the case without prejudice and invited the parties to submit a stipulated form of final order or judgment.
Defendants Admit Nothing, Agree to Pay $130 million
In an unopposed motion for final judgment and permanent injunction dated June 10, the plaintiffs restate their claims that LaBossiere, Beaman, and Gollner infringed their rights via the ExpediteTV, Mundo TV, and Must TV-branded IPTV services, and that LaBossiere and Beaman (not Gollner) violated the terms of the settlement agreement and final judgment in the SetTV case.
Interestingly, however, the defendants admit nothing in response to DISH's broad and highly detailed allegations. Instead, they are prepared for the court to hold them liable for statutory damages of $2,000 for each subscription sold, 65,000 in total, according to the plaintiffs.
As a result, the submitted final judgment splits $130 million in statutory damages three ways, with separate $43,333,333.33 judgments against LaBossiere, Beaman and Gollner.
In addition, a submitted permanent injunction enjoins the defendants and anyone acting in concert with them from receiving DISH and Sling's television programming via satellite or internet without authorization and rebroadcasting via ExpediteTV, Mundo TV, Must TV, or any other service.
They are also restrained from selling any subscription or device intended to infringe the company's rights and prohibited from circumventing any DRM technology that controls access to DISH or Sling services. The court is yet to sign off on the paperwork but given that the lawsuit is effectively over, that should be a mere formality in the coming days.
Why the men prefer to be on the hook for $43.3 million each at such an early stage isn't clear. However, it seems safe to assume the amount will never be paid and that behind the scenes sits another agreement that acknowledges that in some way. What else it contains is open to speculation.
The submitted final judgment and permanent injunction can be found here (1,2, pdf)