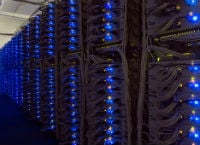 As widely reported for most of this year, French anti-piracy agency ARCOM and numerous rightsholders have been using all available tools to reduce the availability of pirate sites.
Questionable reports of unprecedented success aside, there's no question that France is disrupting piracy as promised. Football, Formula 1, tennis and dozens of other sports, are benefiting from blocking measures available under various processes.
In September, the National Publishing Union, an industry group representing more than 700 members in the publishing sector, announced that a Paris Court (Tribunal Judiciaire de Paris) had ordered the country's ISPs to implement blocking measures against more than 200 Z-Library domains.
Those domains were subsequently seized by the FBI but left Z-Library itself more or less intact. Nevertheless, by disabling access to Z-Library's domains, it is now much harder to access the source of the infringing content.
New legal action underway in France may have a similar goal in mind. It targets just four sites but by going after sources of content relied upon by other sites, the overall impact could be much greater.
Movie Industry Giants vs. ISPs
According to journalist Marc Rees (paywall), the applicants are numerous and showing a clear and united front.
The National Federation of Film Editors (FNEF), the Video Publishing Union (SEVN), the Association of Independent Producers (API), the Union of Cinema Producers (UPC) and the Union of Independent Producers (SPI) are the most powerful groups in the video industry sector.
The targets of the complaint are local internet service providers – Orange, Bouygues, SFR, and Free – and the demands are relatively straightforward. The video groups want the service providers to block access to just four sites – Fembed, Uqload, Upvid, & Uvideo. Together these sites are good for millions of visits every month but the content delivery mechanism is key.
Sources Fuel The Supply Chain
If casual pirates were asked where they stream the latest movies and TV shows for free, well-presented sites featuring movie covers and organized categories would probably top the list. There are exceptions, but most of these sites don't actually stream anything.
Much like YouTube videos embedded in countless websites, content delivery is handled by remote servers that directly supply video to users, often via an embedded player. Some are dedicated to the supply of pirated content and never take anything down. Others present themselves as responsible actors in full compliance with the law.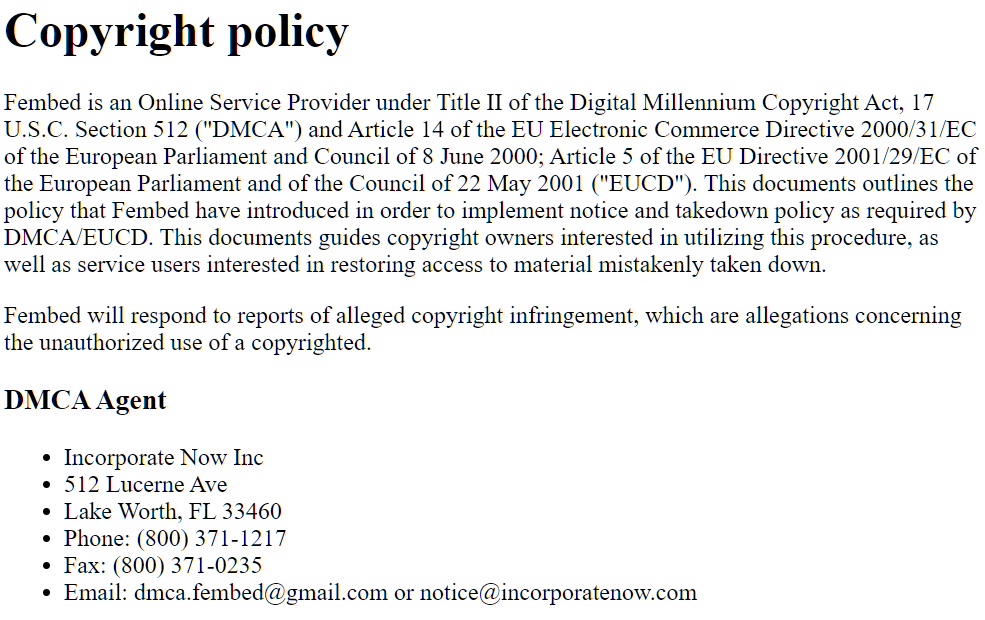 The film industry groups suggest this is a facade. They claim that Fembed, Uqload, Upvid, and Uvideo carry mostly pirated content which fuels third party sites. These often provide a Netflix-type experience but not a penny is seen by rightsholders.
The complaint further alleges the existence of payment schemes. Upvid reportedly pays affiliates $22 for 10,000 video views although reports on webmaster forums suggest that getting paid at all can be an issue. A message that appeared on the Upvid.co domain in October offered some kind of explanation.
Traffic to Upvid's .co domain has been collapsing for some time, but it has many more domains, some with no traffic at all. Others show millions of visits per month, and it appears to be open for business, for now at least.
Fembed also has plenty of domains in storage, unlike Uqload which may only have two. Nevertheless, the latter still draws at least a few million visits per month, with most of its traffic generated by users in France.
These file-hosting sites are not the only content sources available to streaming portals and blocking them won't end their businesses immediately. However, this is the first blocking action against file-hosting platforms in France and once rightsholders get over the first hurdle, they tend to return for more.