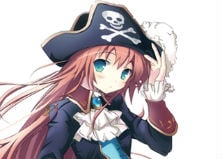 Speaking at a news conference last month, Japan's Chief Cabinet Secretary Yoshihide Suga said that the Japanese government is considering measures to prohibit access to pirate sites, initially to protect the country's manga and anime industries.
"The damage is getting worse. We are considering the possibilities of all measures including site blocking," he said.
But Japan has a problem.
The country has no specific legislation that allows for site-blocking of any kind, let alone on copyright infringement grounds. In fact, the constitution expressly supports freedom of speech and expressly forbids censorship.
"Freedom of assembly and association as well as speech, press and all other forms of expression are guaranteed," Article 21 reads.
"No censorship shall be maintained, nor shall the secrecy of any means of communication be violated," the constitution adds.
Nevertheless, the government appears determined to do something about the piracy threat. As detailed last month, that looks like manifesting itself in a site-blocking regime. But how will this be achieved?
Mainichi reports that the government will argue there are grounds for "averting present danger", a phrase that's detailed in Article 37 of Japan's Penal Code.
"An act unavoidably performed to avert a present danger to the life, body, liberty
or property of oneself or any other person is not punishable only when the harm
produced by such act does not exceed the harm to be averted," the Article (pdf) begins.
It's fairly clear that this branch of Japanese law was never designed for use against pirate sites. Furthermore, there is also a clause noting that where an act (in this case blocking) causes excessive harm it may lead "to the punishment being reduced or may exculpate the offender in light of the circumstances."
How, when, or if that ever comes into play will remain to be seen but in common with most legal processes against pirate site operators elsewhere, few turn up to argue in their defense. A contested process is therefore unlikely.
It appears that rather than forcing Internet providers into compliance, the government will ask for their "understanding" on the basis that damage is being done to the anime and manga industries. ISPs reportedly already cooperate to censor child abuse sites so it's hoped a similar agreement can be reached on piracy.
Initially, the blocking requests will relate to just three as-yet-unnamed platforms, one local and two based outside the country. Of course, this is just the tip of the iceberg and if ISPs agree to block this trio, more demands are sure to follow.
Meanwhile, the government is also working towards tightening up the law to deal with an estimated 200 local sites that link, but do not host pirated content. Under current legislation, linking isn't considered illegal, which is a major problem given the manner in which most file-sharing and streaming is carried out these days.
However, there are also concerns that any amendments to tackle linking could fall foul of the constitutional right to freedom of expression. It's a problem that has been tackled elsewhere, notably in Europe, but in most cases the latter has been trumped by the former. In any event, the government will need to tread carefully.
The proposals are expected to be formally approved at a Cabinet meeting on crime prevention policy later this month, Mainichi reports.