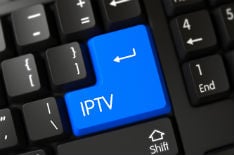 After cutting their teeth on blocking injunctions against torrent and regular streaming sites, last November it was revealed that Australian movie outfit Village Roadshow and a coalition of movie studios (Disney, Universal, Warner Bros, Twentieth Century Fox, and Paramount) had switched to a new threat.
Their action targeted HDSubs+, a fairly well-known IPTV service that provides hundreds of otherwise premium live channels, movies, and sports for a relatively small monthly fee.
The application for injunction was filed October 2017 and in common with earlier requests, it targets Australia's largest ISPs. Telstra, Optus, TPG, and Vocus, plus their subsidiaries, were asked to prevent the 'pirate' service being accessed by their customers.
In December, a parallel action was revealed, this time by Hong Kong-based broadcaster Television Broadcasts Limited (TVB). The company is also demanding that local ISPs block Android-based 'pirate' IPTV services, named in court as the A1, BlueTV, EVPAD, FunTV, MoonBox, Unblock, and hTV5.
During a case management hearing in Federal Court today, Justice Nicholas told Roadshow Films that its application would be pushed back from March to mid-April so that it can be hard alongside the application made by TVB. The relative complexity of the cases appears to have played a role.
While blocking demands for these kinds of services may seem similar to those targeted at torrent sites, the situation is more complex, and the Judge clearly wants to have a good grip on the matter.
"I will need to be satisfied by evidence so that I have a good understanding of how it works, I know what the precise relationship is between this box, the apps, and the site from which [content is] downloaded," the Judge told lawyers appearing for Roadshow and TVB.
One of the issues revolves around the structure of these IPTV services. A number of URLs are required to maintain them, each with a specific role.
A total of 21 URLs were listed in the TVB case and at least another ten for the single service listed in the Roadshow application. The URLs are used for various aspects of the service including the provision of an EPG (electronic program guide), the software itself (such as an Android app), subsequent updates, and sundry other services.
The Judge warned the companies that he will need to be able to understand them all and if he does not, then blocking injunctions may not even be granted.
"I don't want the evidence in any respect to be scant on those issues; otherwise, you might find the orders won't be made," he told them.
Only complicating matters is that the HDSubs+ service isn't static. In what appeared to be a response to being named in legal action, last year the service appeared to be undergoing some kind of transformation, directing subscribers to update to a new software version (PressPlayPlus) that works in a more evasive manner.
As reported by ZDNet, counsel for Roadshow and TVB argued that "the changing nature of this system" means that HDSubs+ has diverted users to various different apps over the past several months.
"[In late December] the HDSubs+ app updated to send users to a different app … in early January we noticed that the system reverted back to the HDSubs+ app," counsel explained.
Roadshow added that since its filing for an injunction, HDSubs+ operators had also removed access to films and TV shows listed in Roadshow's application. This was grounds for the application to be heard more quickly, the company said.
In order to obtain an injunction, the companies will have to convince the Judge that each URL (or "online location") either infringes or facilitates the infringement of their copyrighted content. They will also have to show that the primary purpose of such "online locations" is to infringe or facilitate the infringement of their copyrights.
While apps and direct streams shouldn't pose the court with too many difficulties, EPGs – which simply provide metadata – may be more difficult to classify.
The hearings for both the Roadshow and the TVB applications will now go ahead on April 13, 2018.