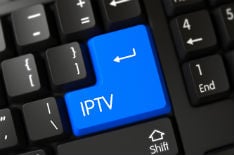 As movie and TV show piracy has migrated from the desktop towards mobile and living room-based devices, copyright holders have found the need to adapt to a new enemy.
Dealing with streaming services is now high on the agenda, with third-party Kodi addons and various Android apps posing the biggest challenge. Alongside is the much less prevalent but rapidly growing pay IPTV market, in which thousands of premium channels are delivered to homes for a relatively small fee.
In Australia, copyright holders are treating these services in much the same way as torrent sites. They feel that if they can force ISPs to block them, the problem can be mitigated. Most recently, movie and TV show giants Village Roadshow, Disney, Universal, Warner Bros, Twentieth Century Fox, and Paramount filed an application targeting HDSubs+, a pirate IPTV operation servicing thousands of Australians.
Filed in October, the application for the injunction targets Australia's largest ISPs including Telstra, Optus, TPG, and Vocus, plus their subsidiaries. The movie and TV show companies want them to quickly block HDSubs+, to prevent it from reaching its audience.
HDSubs+ IPTV package
However, blocking isn't particularly straightforward. Due to the way IPTV services are setup a number of domains need to be blocked, including their sales platforms, EPG (electronic program guide), software (such as an Android app), updates, and sundry other services. In HDSubs+ case around ten domains need to be restricted but in court today, Village Roadshow revealed that probably won't deal with the problem.
HDSubs+ appears to be undergoing some kind of transformation, possibly to mitigate efforts to block it in Australia. ComputerWorld reports that it is now directing subscribers to update to a new version that works in a more evasive manner.
If they agree, HDSubs+ customers are being migrated over to a service called PressPlayPlus. It works in the same way as the old system but no longer uses the domain names cited in Village Roadshow's injunction application. This means that DNS blocks, the usual weapon of choice for local ISPs, will prove futile.
Village Roadshow says that with this in mind it may be forced to seek enhanced IP address blocking, unless it is granted a speedy hearing for its application. This, in turn, may result in the normally cooperative ISPs returning to court to argue their case.
"If that's what you want to do, then you'll have to amend the orders and let the parties know," Judge John Nicholas said.
"It's only the former [DNS blocking] that carriage service providers have agreed to in the past."
As things stand, Village Roadshow will return to court on December 15 for a case management hearing but in the meantime, the Federal Court must deal with another IPTV-related blocking request.
In common with its Australian and US-based counterparts, Hong Kong-based broadcaster Television Broadcasts Limited (TVB) has launched a similar case asking local ISPs to block another IPTV service.
"Television Broadcasts Limited can confirm that we have commenced legal action in Australia to protect our copyright," a TVB spokesperson told Computerworld.
TVB wants ISPs including Telstra, Optus, Vocus, and TPG plus their subsidiaries to block access to seven Android-based services named as A1, BlueTV, EVPAD, FunTV, MoonBox, Unblock, and hTV5.
Court documents list 21 URLs maintaining the services. They will all need to be blocked by DNS or other means, if the former proves futile. Online reports suggest that there are similarities among the IPTV products listed above. A demo for the FunTV IPTV service is shown below.