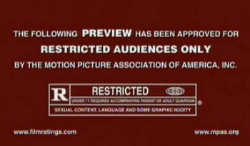 Earlier this week the MPAA filed a lawsuit against Megaupload, Kim Dotcom and two former employees of the defunct file-storage service.
In their complaint the movie studios repeat many of the claims that were laid out in the criminal case while demanding millions of dollars in damages.
But according to Dotcom the lawsuit is just a desperate attempt at an asset-grab by the MPAA because the criminal case against Megaupload is going to fail.
"The criminal case is failing. There will be no extradition. They are now trying to get at our seized assets with civil forfeitures. It's a move of desperation," Dotcom tells TF.
MPAA General Counsel Steven Fabrizio disagrees, and has told his side of the story to many news outlets this week. Dotcom and Fabrizio are usually not heard at the same time, but in a rare interview with Radio New Zealand the two bumped heads.
Fabrizio was seemingly under the impression that he was doing a solo interview (audio MP3), but that changed when the reporter informed him that Dotcom was listening in on a second line. When she asked the MPAA lawyer whether he wanted to discuss the case with Dotcom there was a brief silence, but he eventually agreed.
First MPAA's General Counsel had the opportunity to explain what Megaupload did wrong and why. In line with their complaint, Fabrizio described the file-storage site as a business that was set up to facilitate and encourage copyright infringement.
"Megaupload was never a cloud storage service to begin with," Fabrizio noted. "From its birth to its death, it was a service that was designed to profit from copyright infringement, and in fact, it did profit handsomely from copyright infringement."
"The proof of the pudding that it was not a storage service, is that almost 98 percent of the people who used Megaupload were not premium users. If you weren't a premium user, and your content wasn't downloaded frequently enough, then Megaupload would delete it," he added.
Dotcom, who in private refers to the MPAA's counsel as "Fabricatio," because he is "script writing and 'fabricating' Hollywood's science fiction lawsuits", later refuted the claim that Megaupload deleted files uploaded by free users.
"That is a blatant lie," Dotcom said. "We have not purged any files from Megaupload for many years. If you were a non-premium user and you had an account with us that was free, your files would not be deleted."
Fabrizio's second argument was that Megaupload offered a rewards program which encouraged people to share large video files. Again, Dotcom contested this claim by pointing out that people only got paid for files smaller than 100 megabytes. Megaupload's founder conceded that users could circumvent the limits by uploading split archives, but he stressed that the restriction was specifically put in place to discourage copyright infringement.
The third allegation Fabrizio made was that Megaupload employees had private conversations where they allegedly discussed the "pirate" status of their work.
"Internally they referred to themselves as modern pirates. Some of the employees and some of the co-defendants actually uploaded infringing popular movies themselves, so that they could be downloaded by others," the MPAA's top lawyer noted.
Again, Dotcom disagreed and explained that the "pirates" the employee referred to were Steve Jobs and Bill Gates.
"Yeah, well that's complete nonsense, right. One of our employees who was admin staff and a developer has chatted with our CTO and he watched a documentary called Pirates of Silicon Valley. That was a movie about Steve Jobs and Bill Gates and how they stole the ideas from each other," Dotcom said.
"He then made this remark to [the CTO] saying we are modern-day pirates, comparing himself to the attitude those guys had, simply because they were copying from each other and we were copying from our competitors and vice versa," he added.
Responding to the reporter's question on why he wouldn't go to the U.S. voluntarily to stand trial, Dotcom said that he offered to do so, but only on the condition that he would get access to his funds as well as bail, which the Department of Justice refused.
The reporter then switched back to Fabrizio, who didn't seem to believe much of what Dotcom was saying.
"Mr. Dotcom can talk all he wants about his excuses, but the reality is that you can say anything you want if you're not constrained by the truth of the facts that you're saying," Fabrizio said.
Of course, the same also applies to the MPAA and Mr. Fabrizio…
The interview is an intriguing face-off, and the first time ever that the MPAA and Dotcom have gone head-to-head. It probably wont be the last time either, although the venue will very much depend on how the criminal proceedings and the civil case progress.