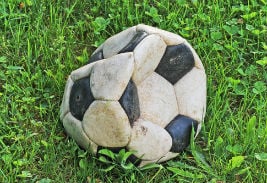 Following a legal process that began in 2019, Spanish broadcaster Telefónica Audiovisual Digital obtained a court injunction in February 2020 that required local ISPs to block pirate sites and services.
Targeting Vodafone, Orange, MásMóvil, Euskaltel, Lycamobile, and also Telefónica Audiovisual Digital's own ISP, Telefónica, the order required the service providers to block 44 identified platforms to help prevent live matches from being streamed illegally to the public.
The injunction allowed for so-called "dynamic" blocking, meaning that when the broadcaster observed the pirate services taking evasive action, updated blocking instructions could be issued to the ISPs.
Telefónica and LaLiga Apply For New Injunction
In a recent application for additional site-blocking measures, Telefónica teamed up with subscription platform Movistar+ and local football league LaLiga. They requested ISP blocking measures against 41 pirate IPTV and card sharing services through which matches can be viewed in breach of the companies' rights.
According to court documents reviewed by CincoDías, the piracy services are "endowed with great technical resources", meaning that simple blocking would not be sufficient to curtail their activities. As such, a dynamic injunction was requested, one that would allow the broadcasters to regularly update their blocking instructions in response to pirate countermeasures.
Court Grants Injunction
In a joint statement, Telefónica and LaLiga now confirm that Commercial Court number 6 of Barcelona has approved their request to immediately block the piracy platforms.
Local internet service providers including Vodafone, Orange, MásMóvil (R, Telecable, Euskaltel) Digimóbil and Telefónica Spain must make best efforts to render the services inaccessible.
In common with last year's order, the Barcelona court also authorized a "dynamic" injunction. This will allow the rightsholders to advise the ISPs of any new domains or IP addresses used by the pirate sites on a weekly basis, thereby reducing their ability to circumvent restrictions.
According to recent LaLiga estimates, football matches were viewed illegally 71 million times in 2020. While that represents a decrease versus the total viewed illegally in 2019 (87 million), the number of consumers who accessed football through unlicensed portals remained the same.