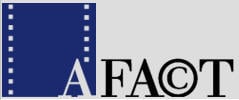 Should Internet service providers be held responsible if customers use their services to share unauthorized movies, TV shows and music? It's a question that has been asked dozens of times worldwide during the past several years and one that Australia should be a little closer to having an answer to on Thursday.
Tomorrow, a full bench of the Federal Court of Australia will announce their decision on whether an earlier ruling on the issue should stand or be overturned. The former would mean that ISPs and file-sharing subscribers can cautiously crack open a bottle of bubbly. The latter and opposite outcome is the one favored by the entertainment industries.
The epic legal battle dates back to 2008, when AFACT – the Hollywood-backed Australian Federation Against Copyright Theft – began legal action against ISP iiNet. AFACT claimed that the Perth-based ISP had authorized the copyright infringements of its BitTorrenting subscriber base by failing to stop them from sharing unauthorized material.
AFACT had monitored iiNet users in their allegedly illicit activities and sent corresponding infringement notices to the ISP. When iiNet failed to suspend or terminate customer accounts on the basis of these notices (which were based on untested AFACT-gathered evidence), the fight was on.
After close to a month in court during October and November 2009, with countless documents perused and a parade of witnesses heard, the Court was adjourned. For close to three months both sides had to wait for the decision of Justice Cowdroy.
In early February 2010 his ruling came, but for AFACT and the near three dozen movie and TV show companies supporting it in the case, the news was bad.
Although Justice Cowdroy agreed that the studio's copyrights had indeed been infringed upon, he decided that iiNet did not authorize the copyright infringing activities of its subscribers and therefore could not be held responsible for their actions.
"It is impossible to conclude that iiNet has authorised copyright infringement … [iiNet] did not have relevant power to prevent infringements occurring," Justice Cowdroy said in his judgment.
BitTorrent networks were outside the control of the ISP, Cowdroy said, adding that the ISP was covered under so-called "safe harbor" provisions.
AFACT executive director Neil Gane described the ruling as "a set back for the 50,000 Australians employed in the film industry," and late February 2010 he announced that AFACT would appeal.
"The court found large scale copyright infringements, that iiNet knew they were
occurring, that iiNet had the contractual and technical capacity to stop them and iiNet did nothing about them," Gane said. "In line with previous case law, this would have amounted to authorization of copyright infringement."
The waiting since last year's appeal seems to have gone on forever but is set to end tomorrow. Will it be victory for iiNet, ISPs and subscribers everywhere? Or will copyright holders be the ones celebrating? Tune in to find out.