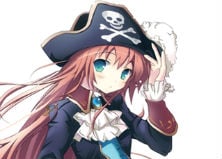 With millions of visitors every month, 4anime was a force to be reckoned with in the pirated anime streaming market.
As a result it attracted the negative attentions of rightsholders, some of whom moved to have the platform blocked by Australian ISPs. However, last month the show was abruptly over after 4anime took the decision to close itself down.
TorrentFreak was able to determine that a few days previously, 4anime was targeted in a DMCA subpoena request filed at a federal court in Michigan by a company called 'Legacy Rights Group'. The request was signed by Corey D. Silverstein, an attorney at law firm Silverstein Legal. He is now taking the credit for 4anime's abrupt demise.
"Violation of my client's intellectual property is not tolerated under any circumstances," Silverstein writes. "Rest assured that you can run but you cannot hide from being held accountable from blatant violations of the law."
Noting that 4anime's attempt to hide behind Cloudflare's services did not deter him, Silverstein says that the CDN company usually complies with these kinds of requests. This could be bad news for several other platforms now being targeted by the attorney.
Four More Subpoenas Target Massive Streaming Operations
TorrentFreak has learned that back in July, on the same day that the subpoena application targeting 4anime was filed, Silverstein filed applications targeting four additional pirate anime sites. When their traffic estimates are combined, the numbers are substantial by any standard.
Citing infringements of content owned by TheReflection-Anime.net, the first subpoena application again targets Cloudflare, demanding that it hands over any and all information that will enable Silverstein to identify the operators of GoGoAnime.ai.
As SimilarWeb data estimates suggest, this is a site with a massive presence. From what appears to be a standing start in February 2021, the domain was receiving 230 million monthly visits in April, dropping to around 166 million at last count in June.
At the time of writing, the .ai domain diverts to a .pe variant for which traffic stats haven't yet settled. But the subpoenas don't stop there.
Animepahe and Animedao Also in the Crosshairs
Three additional subpoena applications were also filed by Silverstein last month targeting Animepahe.com, Animedao.to and KickassAnime.rs. The latter doesn't appear to have any significant recent traffic but the same cannot be said about the other pair.
According to SimilarWeb estimates, Animepahe.com has been attracting in excess of 20 million visits per month for some time now, receiving most eyeballs from the United States. The site also operates from other domains including Animepahe.org and Animepahe.ru but they aren't listed in the DMCA subpoena application.
Animedao.to is another significant player with traffic estimated at between 17 million and 20 million visits per month over the past few months. Again, this platform is very popular in the US from where it enjoys around a third of its traffic. Like Animepahe, its top five most popular regions include the Philippines and United Kingdom.
At the time of writing all three operations (KickassAnime.rs excluded) appear to be live and operating normally. Whether that will continue to be the case is unclear. Cloudflare does cooperate with DMCA subpoena requests but whether it holds any useful information on site operators is always an open question.
The DMCA subpoena applications can be found here 1,2,3,4 (pdf)