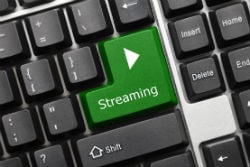 Laws that forbid the illegal uploading and downloading of copyrighted content are common around the world but the rise of streaming has sometimes exposed gaps in legislation.
Piracy-equipped Kodi devices, illegal streaming apps, and similar tools have led legal specialists to attempt to apply laws that didn't envision the technology. In Malaysia, for example, it took a decision by the High Court last May to determine that the sale and distribution of streaming devices configured for piracy purposes does indeed constitute infringement under the Copyright Act.
But Malaysia was far from done. After previously informing the United States Patent and Trademark Office (USPTO) that the economic harm being caused to broadcasters and rightsholders in the country was a "serious problem", Malaysia said it had amendments on the table to more directly tackle the illegal uploading, provision, and sharing of access to copyright works.
House of Representatives Passes Copyright Amendment Bill
This week Malaysia's Dewan Rakyat (House of Representatives) passed the Copyright (Amendment) Bill 2021 which, among other things, will more directly address the challenges of illegal streaming.
"Act 332 is amended to ensure copyright laws implemented will provide more efficient and effective protection in line with current demands and to fulfill the needs of the business community and stakeholders," said Domestic Trade and Consumer Affairs Minister Datuk Seri Alexander Nanta Linggi.
The amendments are focused on those involved in the provision or facilitation of illegal streams. The term "streaming technology" is repeatedly referenced and for the purposes of the act this includes computer programs (apps and other software tools), devices (streaming hardware of all kinds) that, in whole or in part, are used to infringe copyright in a protected work.
How the amendments will be used in practice remains to be seen but the scope appears to be intentionally broad and could result in significant punishments for those found to be in breach of the law.
Punishments for Illegal Streaming Facilitators
The first section of the amendment deals with those who "commit or facilitate infringement" of copyright by manufacturing a streaming technology for sale or hire, importing a streaming technology, selling or letting for hire (including offering, exposing or advertising for sale or hire), and/or possessing or distributing a streaming technology in the course of a business.
It expands to include distributing or offering to the public an infringing streaming technology or service other than in the course of a business, to such an extent "as to affect prejudicially the owner of the copyright."
Anyone who contravenes these amendments will be guilty of an offense and upon conviction shall be liable to a fine of not less than 10 thousand ringgit (US$2,377) but not more than two hundred thousand ringgit (US$47,545). In addition to the possibility of fines, there are also custodial sentences that could reach a staggering 20 years imprisonment in the most serious of cases.
Those hoping to use a corporate structure as a shield are also put on notice. When any offenses are committed by a corporate body or by a person who is a partner in a firm, everyone from directors to managers will be deemed guilty of the offense and may be charged severally or jointly, unless they can show they had no knowledge and conducted due diligence to prevent the offense.
The details of the amendments can be found here (pdf)