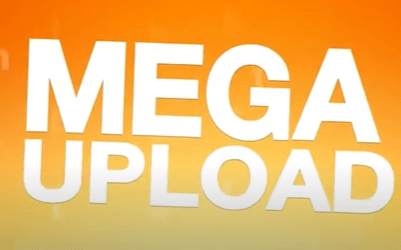 After 10 years of legal battles following the closure of Megaupload, former executives Mathias Ortmann and Bram van der Kolk want to put their ordeal behind them.
The prospect of being extradited to the United States to face copyright infringement, racketeering and money laundering charges proved to be a heavy burden for the men, so when an opportunity emerged to stay in New Zealand, they took it.
This May they announced that a deal had been struck with the New Zealand Government and the United States under which they had agreed to be charged in New Zealand for offenses similar to those they would've faced in the US. This meant that they would not have to be extradited to the US and if convicted, any sentence would be served in New Zealand.
Just over a week later, a planned hearing at the Auckland District Court was transferred to the High Court where 50-year-old Ortmann and 39-year-old van der Kolk would later stand accused of conspiring as part of an "organized criminal group" to unlawfully profit from copyright-infringing material.
Ortmann and van der Kolk Plead Guilty Today
The existence of a deal suggested that the men would plead guilty and at the High Court this morning, that was confirmed. Both pleaded guilty to being involved in an organized crime group, conspiring with Kim Dotcom and others to cause loss by deception to copyright holders by hosting and distributing infringing content via Megaupload and its associated websites, for financial gain.
The summary of charging facts states that Ortmann was a 25% shareholder of Megaupload Limited and made around US$19 million from Megaupload. Colleague van der Kolk had a 2.5% share of the company and received approximately US$3 million.
"The defendants' technical knowledge was indispensable to the creation and growth of Megaupload. Mr Dotcom ultimately determined matters of policy and direction but lacked the practical expertise to carry his wishes into effect," the statement of facts reads.
"He relied on the defendants to set up and run the technical infrastructure of Megaupload. The offending would not have been possible without their involvement."
Ortmann and van der Kolk were convicted based on their guilty plea by Justice Sally Fitzgerald. The men will remain on bail and a sentencing date will be decided in October.
In a video interview outside the High Court, the men said that accepting the charges represented another step towards putting the ordeal behind them and moving on with their lives.
"It's another step towards putting Megaupload behind us," Ortmann told Stuff. "It's been 10 years, we are now living in the future with Mega. We have founded a new cloud storage business so there is absolutely no point in dwelling on these proceedings any longer and we are putting it behind us."
Men Want to Contribute to New Zealand's Future
After a decade of fighting attempts by the United States to remove them from New Zealand, the men say they are now firmly rooted in New Zealand and want to build a future in the country. Ortmann said the pair want to contribute to New Zealand as good citizens, a sentiment echoed by van der Kolk.
"We've worked incredibly hard on Mega and we strongly feel that our rehabilitation process has started a long time ago. We are very proud of what we have built and we are very much looking forward to being able to continue to build, because we still have a lot of work to do," van der Kolk said.
"We want to focus on productive things and do great things for society – and learn from our mistakes."
Kim Dotcom Turns His Anger on 'Former Friends'
Kim Dotcom is not part of the deal struck by Ortmann and van der Kolk. For 10 years he has repeatedly insisted that he will never give in, never accept guilt, and will fight the New Zealand and US governments to the bitter end.
With that being the case, pleading guilty was always off the table but this morning Dotcom's lawyer Ron Mansfield alluded to preferential treatment of Ortmann and van der Kolk to the detriment of his client.
"The real question is why Mr Dotcom has not been offered a prosecution here and why our system of justice has become so preferential to a select few and only when it serves the government's interest," Mansfield told Stuff.
As for Dotcom, his attitude towards Ortmann and van der Kolk has shifted markedly in the space of a month. When their plea deal was announced in May, the Megaupload founder said he didn't blame the men for "giving up." In a series of Tweets this morning he accused them of stealing a company from him…..
…. and facilitating spying at their new company Mega, via the creation of backdoors, to the benefit of the Chinese government.
The allegations regarding Mega were made in response to a detailed report that alleges that Mega was vulnerable to five attacks that together allow for a "full compromise of the confidentiality of user files."
Mega was reportedly informed privately of the issues in March and according to a security notification penned by Mathias Ortmann, Mega has now released software updates that fix a critical vulnerability.