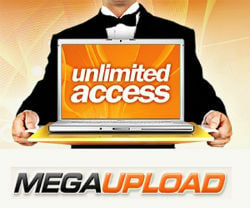 Acting on a lead from the entertainment industry, in January 2012 the U.S. Government shut down Megaupload.
To date, much of their efforts have been focused on extraditing Kim Dotcom and his former colleagues from New Zealand to the United States but earlier this year it became apparent that they'd already snared an important piece of the puzzle.
Operating under key mega figure Matthias Ortmann, Andrus Nomm was a Megaupload programmer who reportedly earned a little over $3200 per month.
In common with his former colleagues, Nomm was cited in the Megaupload indictment, meaning that the FBI wanted the Estonian in the United States to face criminal charges. With few funds at his disposal to put a Dotcom-like fight, Nomm flew from the Netherlands and handed himself over to U.S. authorities after three years.
In February the 36-year-old was arrested and carried through with a deal he'd promised to cut with U.S. authorities. Just days later the Department of Justice announced that Nomm had pleaded guilty to criminal copyright infringement, and he was sentenced to 366 days in prison.
Dotcom slammed the development.
"An innocent coder pleads guilty after 3 years of DOJ abuse, with no end in sight, in order to move on with his life," Dotcom said. "I have nothing but compassion and understanding for Andrus Nomm and I hope he will soon be reunited with his son."
This week it appears Dotcom's wishes came true. According to NZHerald, after serving just nine months in prison, Nomm's name appeared on a list of prisoners due to be released this week.
However, the Estonian's release will be bitter-sweet since according to the same report Nomm's evidence is already being used against Dotcom and as recently as his just-concluded extradition hearing.
The details will not be made public until have Judge Nevin Dawson hands down his decision but it's believed that Nomm has stated on the record that Dotcom and his former colleagues knowingly profited from copyright infringement.
Nevertheless, Dotcom still feels that Nomm pleaded guilty to a crime he didn't commit.
"One year in jail was his way out. I don't blame him. I can understand why Andrus did it. But it doesn't change the fact that he is innocent," Dotcom told the Herald.
Underlining his point, Dotcom points to a video recorded by Nomm just three months after the raid and uploaded to YouTube after Nomm signed the plea deal.
"Andrus made it clear in his documentary interview that he had done nothing wrong," Dotcom said.
Although three years in limbo and a year in jail will have had a considerable impact on Nomm's life, his deal with the U.S. now means that he can get on with his life. The same cannot be said of Dotcom and his former colleagues.
Nomm plead guilty to two counts of conspiracy to commit copyright infringement, charges that Dotcom and his former colleagues continue to deny. The U.S. also dropped the money laundering and racketeering charges against the Estonian – the same is unlikely to happen in Dotcom's case. However, Nomm still has a "money judgment" of US$175m to contend with, a not inconsiderable amount that he will presumably never pay.
The conviction of Nomm is a considerable feather in the cap of U.S. authorities who indicate that Nomm has given them much more evidence than has been revealed thus far. Only time will tell how valuable that will prove.