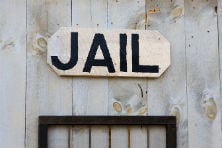 On February 1 2013, the UK's Federation Against Copyright Theft revealed they had joined police officers from the Economic Crime Unit to carry out raids at several addresses in central England.
As Hollywood's enforcement arm in the UK, FACT were searching for five individuals believed to be behind several prolific and interrelated movie release groups. After a three year investigation, they finally had their men.
Graeme Reid, 40, from Chesterfield, Scott Hemming, 25, and Reece Baker, 22, both from Birmingham, Sahil Rafiq, 24, of Wolverhampton and Ben Cooper, 33, of Willenhall, were all arrested and questioned at length.
By January 2015 all had broadly pleaded guilty to charges of Conspiracy to Defraud. However, the extent of the infringement claimed by FACT in their private criminal prosecution was far in excess of that accepted by the accused.
As a result a so-called 'Newton hearing' will take place in a West Midlands court tomorrow, during which both sides will present their evidence to a judge who will try to work out which side is more credible. Information obtained by TorrentFreak reveals that the stakes could hardly be higher.
The numbers behind the prosecution
In order to come to a figure on losses, FACT appear to be relying on data presented publicly by ExtraTorrent, one of the world's leading torrent sites. According to FACT the defendants were jointly responsible for around 4.2 million illegal downloads on ExtraTorrent alone.
The anti-piracy group will then take the average price of attending a cinema in the UK or buying a DVD or Blu-ray disc. Arriving at a figure convenient for all options, FACT will presume that the defendants' actions "put at risk" at least £52,000,000 in studio revenues on ExtraTorrent alone.
However, taking into consideration that not every download is a lost sale, FACT is expected to disregard infringement carried out on all other torrent sites and settle on an overall "actual loss" of £4,200,000. Let's see how this affects each defendant.
Graeme Reid
FACT will allege that Reid was the founder and leader of 'RemixHD', a release group that specialized in DVD and Blu-ray rips. The anti-piracy group will also state that Reid had connections with another famous group known as 'UNiQUE'.
FACT will accuse Reid of causing more than 1.1 million illegal downloads, although the anti-piracy group insists this is just the tip of the iceberg.
Value of property "put at risk" – £11m
Actual loss claimed – £1.1m
Reece Baker
FACT will allege that Baker used several online identities and was initially a member of a release group known as DTRG. Baker left DTRG to found a new group called HOPE which was later named to RESISTANCE. FACT claim that Baker also operated DEYA and was involved in sourcing, encoding and uploading movies.
It is understood that Baker will be accused of causing more than 226,000 illegal downloads on ExtraTorrent but was also involved in distributing other content alleged to be worth £15m.
Value of property "put at risk" – £17m
Actual loss claimed – £1.7m
Sahil Rafiq
According to FACT, Rafiq was also a member of DTRG who went on to become the brains behind release group 26K. He stands accused of collaborating with the other defendants in sourcing, encoding and uploading movies to torrent sites.
Our information suggests that Rafiq is being accused of infringement to the tune of 1.5 million illegal downloads.
Value of property "put at risk" – £15m
Actual loss claimed – £1.5m
Ben Cooper
It is believed that FACT will allege that Cooper founded two release groups known as ANALOG and TCM. It's also claimed that he participated in HOPE alongside Reece Baker.
FACT will allege that Cooper is to blame for more than 150,500 illegal downloads.
Value of property "put at risk" – £1.5m
Actual loss claimed – £150,000
Scott Hemming
TorrentFreak has been unable to ascertain which groups Hemming belonged to. However, he is being accused of torrenting around 800 movies which together were downloaded a minimum of 2.6 million times.
Value of property "put at risk" – £26m
Actual loss claimed – £2.6m
The implications
As the figures above suggest, the stakes are extremely high for these five men. To find out just how high we have to turn to the sentencing guidelines for Conspiracy to Defraud which detail the sentences that can be applied given the amount defrauded.
– Less than £17,500 – up to 21 months imprisonment
– £17,500 to £100,000 – 2-3 years imprisonment
– £100,000 to £250,000 – 3-4 years imprisonment
– £250,000 to £1 million – 5-9 years imprisonment
– £1 million or more – 10 years + imprisonment
If the court accepts FACT's version of events, all but one could be looking at a sentence of more than 10 years. To put that into perspective, firearm offenses, poisoning and cruelty to children carry the same maximum punishment.
That being said, the defendants are believed to have entered early guilty pleas which normally have the potential to reduce their sentences. However, TorrentFreak understands that since some defendants have taken their case to the Newton hearing (where evidence is disputed), it may mean that 'credits' for an early guilty plea may not be fully applied.
To view the defendants' predicament from another angle, what they did online could easily be categorized as copyright infringement. However, punishment for online copyright infringement maxes out at just two years in the UK, which is why FACT rejected infringement charges in favor of Conspiracy to Defraud.
Only making matters worse is that FACT is expected to admit that none of the defendants made a penny from their actions.
It is not yet clear when the court will be in a position to carry out sentencing but the early indications suggest that after one of the most aggressive private prosecutions FACT has ever carried out, there's a real possibility of the toughest punishments Internet pirates have ever seen.