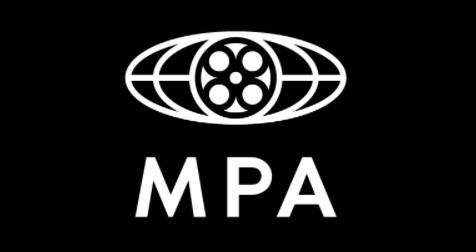 When local courts first grant copyright holders permission to block a pirate site, it is almost guaranteed that will be the first of many similar requests.
In the UK, copyright holders have been blocking pirate sites for more than a decade and every month additional sites are added to the ever-growing list. Actioned under Section 97A of the Copyright, Designs and Patents Act 1988, blocking injunctions are executed by the major ISPs, who together control the vast majority of the market.
A site or domain blocked on one ISP will be blocked by all of the others, meaning that domains either become permanently inaccessible or users are forced to turn to circumvention tools such as VPNs. These types of workarounds don't deter Hollywood studios, however, which continue to add domains to the UK's unofficial blacklist.
New Additions to the Pirate Site Blocklist
Following many similar requests over the years, the Motion Picture Association has now been granted permission to block yet more domains. Published by ISP TalkTalk, the latest additions are mostly pirate streaming platforms, with the direct domains/URLs detailed as follows:
flixtor.gy, flixtor.nu, putlockernew.site, couchtuner.rocks, couchtuner.show, couchtuner.cloud, ww1.123moviesfree.net, 123movies-one.com, www5.bflix.to, ww1.fmoviefree.net, myflixerhd.ru, myflixer.it, myflixer.pw, myflixer.to, soap2day.cx,, europixhd.net, europixhd.pro, europixhd.io, 123movies.online, 123moviesto.ch, 123moviesfun.ch, 123moviess.online, ww1.123movies.online, watch123movies.ch/home.html, levidia.ch, www.levidia.ch, www1.levidia.ch, levidia-ch.303.si, tinyzonetv.to, tinyzone.tv, tinyzonetv.cc, watchserieshd.tv, www1.watchserieshd.tv, www2.watchserieshd.tv, www3.watchserieshd.tv, www4.watchserieshd.tv, watchserieshd.io, and watchserieshd.co
MPA Also Targets 'Workaround' Domains
When pirate domains are blocked by way of injunction in the UK and elsewhere, services often configure themselves to reenable access to those domains. Some simply act as mirror sites but proxy services are also popular. In many cases, these facilitate access to major players such as torrent sites RARBG and EZTV or release blogs such as SCNSRC. This batch continues the trend and reads as follows:
eztv.unblockit.kim, pw.unblockit.kim, solarmovie.unblockit.kim, solarmovies.movie, www1.solarmovies.movie,, icefilms.unblockit.kim, scnsrc.unblockit.kim, losmovies.top, rarbg.unblockninja.com, rarbg.torrentbay.to
Blocking domains at the ISP level is just one of the tools available to groups like the MPA. Much more permanent is the seizure (or technically a takeover) of 'pirate' domains, which are often handed over as part of a settlement agreement.
ACE 'Seizes' Yet More Pirate IPTV Domains
The Alliance for Creativity and Entertainment, the global anti-piracy coalition of which the MPA is a member, has been particularly successful in recent years. The group has taken control of more than 200 domains and every month adds yet more to its growing list.
Precisely when action against particular services takes place is hard to pinpoint but sometime after ACE contacts a service, provider or supplier, there is a period where the platform either ignores the anti-piracy group's demands and carries on regardless, or agrees to shut down and hand over their domains.
Over the past couple of weeks, ACE/MPA have added more to their collection.
Smart 5G TV (smart5gtv.com) recently announced that it was expanding its server capacity to decrease buffering in the United States. However, as this post on Reddit reveals, subscribing to the service didn't always go to plan. One user reports that after paying money, the service went down – no surprises for guessing what happened.
Using similar graphics and domains, efiretv.net and efiretvglobal.com appear to have been connected.
"Cut the cord with the best service on the market, eFire. With the new SOPlayer app, you will get the best viewing experience on the market. Sign up today!" the platform recently urged on its homepage.
That offer now appears to have been discontinued as both domains now show the familiar ACE seizure banner before redirecting to the ACE anti-piracy portal.

Similar circumstances can be applied to Dynasty TV, which according to a Troypoint report went down in September. It's now confirmed that the IPTV service, which operated from dynasty-tv.com and dynastytvrepair.com, received an approach from ACE and subsequently handed its domains over to the anti-piracy group.
Finally, streaming site cinemaqualidade.li, which seems to have specialized in Portuguese-dubbed content, has also fallen to ACE. It doesn't appear to have generated lots of traffic but taking the site down adds to the momentum of the anti-piracy coalition, which shows little sign of slowing.