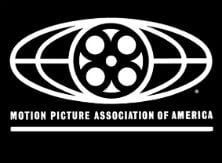 All over the world, hundreds of researchers are looking into the effects of piracy and copyright legislation.
These studies are interesting from an academic point of view, but they are also crucially important for stakeholders who lobby lawmakers for change.
Hollywood's MPAA is one of the groups with a vested interest. The organization often uses research to argue their case, and actively criticizes studies that are not in line with their agenda.
In addition, the MPAA is also actively funding research in this area. Most notably, the group sent multiple gifts to Carnegie Mellon's "Initiative for Digital Entertainment Analytics" (IDEA), which researches various piracy related topics.
As mentioned previously, MPAA contributed $100,000 to the program in 2012, which was bumped to $912,000 a year later. And it doesn't stop there.
The organization's most recent tax filing which appeared online this week shows that they sent another gift in 2014, worth a cool $1,000,000. This is the largest donation the MPAA made during the year, and a significant chunk of their $72 million yearly revenue.
MPAA's gift
The continued support suggests that the movie industry group is happy with the results IDEA has achieved so far. The research program resulted in the publication of several high quality peer-reviewed papers in recent years, which largely fall in line with the industry's agenda.
For example, an IDEA paper recently showed that pirate site blockades boost the use of legal services such as Netflix, and a previous paper found that search engines can help to diminish online piracy.
However, the researchers stress that the gift is unrestricted, which means that in no way does it influence the results of their work.
IDEA co-director Rahul Telang informs TorrentFreak that the gift is used to hire researchers and pay for research materials. It is not tied to a particular project.
"The funding allows us to hire research scientists, post-docs, PhD students and masters students for our projects. Many projects are data intensive that require either purchase of expensive data or collection of data which is time consuming," Telang says.
Telang couldn't say how much the entire budget for IDEA is, or what gifts it received from the MPAA after 2014.
"Exact funding amount is a bit tricky since the university takes a pot of money as overhead before we can get to use the money. Plus other funding goes up and down," he says.
In addition to funding IDEA, the MPAA also supports other academic researchers on a smaller scale. Two years ago the group started a grants program inviting academics to pitch their research proposals.
Researchers were offered a $20,000 grant for projects that address various piracy related topics, including the impact of copyright law and the effectiveness of notice and takedown regimes.
The above clearly shows that Hollywood sees academic research as a valuable tool, and indeed, it has cited various studies in its recent lobbying efforts.
Of course it has to be said that MPAA is not the only industry group that finances research. Various companies from the other side of the table, such as Google, do exactly the same.