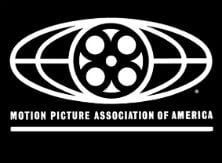 Responding to a request from the Office of the US Trade Representative (USTR), the MPAA has submitted an updated list of "notorious markets" that it says promote the illegal distribution of movies and TV-shows.
These annual submissions help to guide the U.S. Government's position towards foreign countries when it comes to copyright enforcement.
What stands out in the MPAA's latest overview is that it no longer includes offline markets, only sites and services that are available on the Internet. This suggests that online copyright infringement is seen as a priority.
The MPAA's report includes more than two dozen alleged pirate sites in various categories. While this is not an exhaustive list, the movie industry specifically highlights some of the worst offenders in various categories.
"Content thieves take advantage of a wide constellation of easy-to-use online technologies, such as direct download and streaming, to create infringing sites and applications, often with the look and feel of legitimate content distributors, luring unsuspecting consumers into piracy," the MPAA writes.
According to the MPAA, torrent sites remain popular, serving millions of torrents to tens of millions of users at any given time.
The Pirate Bay has traditionally been one of the main targets. Based on data from Alexa and SimilarWeb, the MPAA says that TPB has about 62 million unique visitors per month. The other torrent sites mentioned are 1337x.to, Rarbg.to, Rutracker.org, and Torrentz2.eu.
MPAA calls out torrent sites
The second highlighted category covers various linking and streaming sites. This includes the likes of Fmovies.is, Gostream.is, Primewire.ag, Kinogo.club, MeWatchSeries.to, Movie4k.tv and Repelis.tv.
Direct download sites and video hosting services also get a mention. Nowvideo.sx, Openload.co, Rapidgator.net, Uploaded.net and the Russian social network VK.com. Many of these services refuse to properly process takedown notices, the MPAA claims.
The last category is new and centers around piracy apps. These sites offer mobile applications that allow users to stream pirated content, such as IpPlayBox.tv, MoreTV, 3DBoBoVR, TVBrowser, and KuaiKa, which are particularly popular in Asia.
Aside from listing specific sites, the MPAA also draws the US Government's attention to the streaming box problem. The report specifically mentions that Kodi-powered boxes are regularly abused for infringing purposes.
"An emerging global threat is streaming piracy which is enabled by piracy devices preloaded with software to illicitly stream movies and television programming and a burgeoning ecosystem of infringing add-ons," the MPAA notes.
"The most popular software is an open source media player software, Kodi. Although Kodi is not itself unlawful, and does not host or link to unlicensed content, it can be easily configured to direct consumers toward unlicensed films and television shows."
Pirate streaming boxes
There are more than 750 websites offering infringing devices, the Hollywood group notes, adding that the rapid growth of this problem is startling. Interestingly, the report mentions TVAddons.ag as a "piracy add-on repository," noting that it's currently offline. Whether the new TVAddons is also seen a problematic is unclear.
The MPAA also continues its trend of calling out third-party intermediaries, including hosting providers. These companies refuse to take pirate sites offline following complaints, even when the MPAA views them as blatantly violating the law.
"Hosting companies provide the essential infrastructure required to operate a website," the MPAA writes. "Given the central role of hosting providers in the online ecosystem, it is very concerning that many refuse to take action upon being notified…"
The Hollywood group specifically mentions Private Layer and Netbrella as notorious markets. CDN provider CloudFlare is also named. As a US-based company, the latter can't be included in the list. However, the MPAA explains that it is often used as an anonymization tool by sites and services that are mentioned in the report.
Another group of intermediaries that play a role in fueling piracy (mentioned for the first time) are advertising networks. The MPAA specifically calls out the Canadian company WWWPromoter, which works with sites such as Primewire.ag, Projectfreetv.at and 123movies.to
"The companies connecting advertisers to infringing websites and inadvertently contribute to the prevalence and prosperity of infringing sites by providing funding to the operators of these sites through advertising revenue," the MPAA writes.
The MPAA's full report is available here (pdf). The USTR will use this input above to make up its own list of notorious markets. This will help to identify current threats and call on foreign governments to take appropriate action.