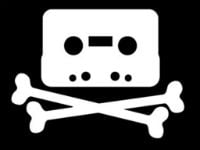 In recent years copyright holders have demanded stricter anti-piracy measures from ISPs, search engines, advertising networks and payment processors, with varying results.
Continuing this trend various entertainment industry groups are now going after companies that offer domain name services.
The MPAA, for example, has joined the domain name system oversight body ICANN and is pushing for policy changes from the inside.
A few days ago the RIAA added more pressure. The music group sent a letter to ICANN on behalf of several industry players asking for tougher measures against pirate domains.
The RIAA's senior vice president Victoria Sheckler wants the Internet to be a safe place for all, where music creation and distribution can thrive.
"… we expect all in the internet ecosystem to take responsible measures to deter copyright infringement to help meet this goal," she notes.
The music groups believe, however, that domain registrars don't do enough to combat piracy. ICANN's most recent registrar agreement states that domain names should not be used for copyright infringement, but most registrars fail to take action in response.
Instead, many registrars simply note that it's not their responsibility to act against pirate sites.
"We […] do not see how it is an appropriate response from a registrar to tell a complainant that it has investigated or responded appropriately to a copyright abuse complaint by stating it does not provide non-registrar related services to the site in question," Sheckler writes.
In what appears to be a coordinated effort to pressure ICANN and other players in the domain name industry, the U.S. Government also chimed in last week.
According to the U.S. Trade Representative, Canada-based Tucows is reported as "an example of a registrar that fails to take action when notified of its clients' infringing activity."
Despite the critique, it's far from clear that Tucows and other registrars are doing anything wrong. In fact, the Electronic Frontier Foundation notes that there is no law requiring registrars to disconnect pirate sites.
"Domain registrars do not have an obligation to respond to a random third party's complaints about the behavior of a domain name user. Unless ordered by a court, registrars cannot be compelled to take down a website," notes Jeremy Malcolm, EFF's Senior Global Policy Analyst.
"What the entertainment industry groups are doing is exaggerating the obligations that registrars of global top-level domains (gTLDs) have under their agreement with ICANN to investigate reports of illegal activity by domain owners, an expansion of responsibilities that is, to put it mildly, extremely controversial, and not reflected in current laws or norms."
Law or no law, the entertainment industry groups are not expected to back down. They hope that ICANN will help to convince registrars that pirate sites should be disconnected, whether they like it or not.