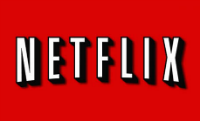 Due to complicated licensing agreements Netflix is only available in a few dozen countries, all of which have a different content library.
Some people bypass these content and access restrictions by using VPNs or other circumvention tools that change their geographical location. This makes it easy for people all around the world to pay for access to the U.S. version of Netflix, for example.
The movie studios are not happy with these deviant subscribers as it hurts their licensing agreements. Previously entertainment industry sources in Australia complained bitterly that tens of thousands of Netflix "VPN-pirates" were hurting their business.
Over the past weeks Netflix has started to take action against people who use certain circumvention tools. The Android application started to force Google DNS which now makes it harder to use DNS based location unblockers, and several VPN IP-ranges were targeted as well.
Thus far the actions are limited in scope, so not all VPN users may experience problems just yet. However, TorGuard is one of the VPN providers which noticed a surge in access problems by its users, starting mid-December.
"This is a brand new development. A few weeks ago we received the first report from a handful of clients that Netflix blocked access due to VPN or proxy usage. This is the very first time I've ever heard Netflix displaying this type of error message to a VPN user," TorGuard's Ben Van der Pelt tells us.
In TorGuard's case the users were able to quickly gain access again by logging into another U.S. location. It further appears that some of the blocking efforts were temporary, probably as a test for a full-scale rollout at a later date.
"I have a sneaking suspicion that Netflix may be testing these new IP blocking methods temporarily in certain markets. At this time the blocks do not seem aggressive and may only be targeted at IP ranges that exceed too many simultaneous logins."
Netflix is reportedly testing a variety of blocking methods. From querying the user's time zone through the web browser or mobile device GPS and comparing it to the timezone of their IP-address, to forcing Google's DNS services in the Android app.
TorGuard told us that if Netflix continues with a strict ban policy, they will provide an easy solution to bypass the blocks. Other services, such as Unblock-us are also suggesting workarounds to their customers.
Netflix' efforts to block geoblocking circumvention tools doesn't come as a surprise. TF has seen a draft of the content protection agreement Sony Pictures prepared for Netflix earlier this year. This agreement specifically requires Netflix to verify that registered users are indeed residing in the proper locations.
Among other things Netflix must "use such geolocation bypass detection technology to detect known web proxies, DNS based proxies, anonymizing services and VPNs which have been created for the primary intent of bypassing geo-restrictions."
Blocking VPN and proxy "pirates" has become a priority for the movie studios as streaming services have failed to introduce proper countermeasures. Early 2014 the movie studio looked into the accessibility of various services through popular circumvention tools, including TorGuard, to find out that most are not blocked.
In a follow-up during the summer of 2014 Sony Pictures conducted research to identify the IP-ranges of various VPNs and proxies. These results were shared with Netflix and other streaming services so they could take action and expand their blocklists where needed.
</center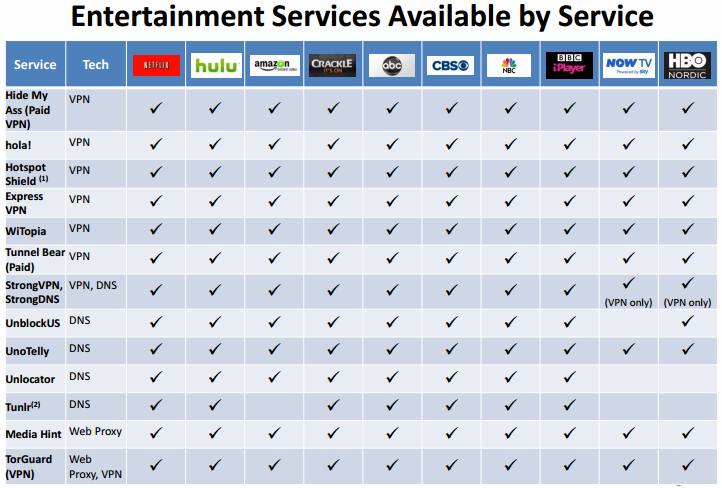 Based on the above it's safe to conclude that Netflix will continue to roll out more aggressive blocking tools during the months to come. As with all blocks, this may also affect some people who use VPNs for privacy and security reasons. Whether Netflix will factor this in has yet to be seen.
TF contacted Netflix for a comment on the findings and its future plans, but a few days have passed and we have yet to receive a response from the company.
Netflix is not the only streaming service that's targeting VPN and proxy users. A few months ago Hulu implemented similar restrictions. This made the site unusable for location "pirates," but also U.S. based paying customers who used a VPN for privacy reasons.
Update: Netflix has responded to several media outlets claiming that they haven't changed their policy against "illegal VPN use." This doesn't change the fact that Netflix is updating its blocking systems, affecting services that were not impacted before. In fact, they are required to do so by contract, as shown above.