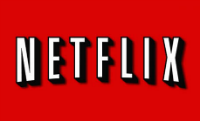 Video streaming giant Netflix sees itself as one of the most prominent competitors to the many pirate sites that offer video content without owners' permission.
However, these pirate sites also offer Netflix valuable information as to what video content they should acquire for their service.
This week Netflix rolled out its service in the Netherlands and the company's Vice President of Content Acquisition, Kelly Merryman, says that their offering is partly based on what shows do well on BitTorrent networks and other pirate sites.
"With the purchase of series, we look at what does well on piracy sites," Merryman told Tweakers.
One of the shows that Netflix acquired the rights to in the Netherlands is Prison Break, since it is heavily pirated locally. "Prison Break is exceptionally popular on piracy sites," Merryman says.
In a separate interview Netflix CEO Reed Hastings adds that his company is aware of the many people who download content without permission via torrent sites. However, this is not exclusively a bad thing, as it also creates demand for the content Netflix is offering.
"Certainly there's some torrenting that goes on, and that's true around the world, but some of that just creates the demand," Hastings says.
Eventually these BitTorrent users may want to switch to Netflix as it's a much better user experience than torrenting, according to the CEO.
"Netflix is so much easier than torrenting. You don't have to deal with files, you don't have to download them and move them around. You just click and watch," Hastings says.
One goal of Netflix is to convert people who currently use pirate sites to get their fix, and there is some evidence that this is indeed happening. According to Hastings, there is evidence that BitTorrent traffic in Canada dropped 50% after Netflix started there three years ago.
The real challenge for the streaming service is to license as much content as they can, which is easier said than done. It might not be a coincidence that "Game of Thrones" is the most pirated TV-show. After all, Netflix wasn't able to buy the rights from HBO no matter what they offered.