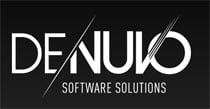 Like many games in recent times, indie title RiME uses Denuvo anti-piracy technology to keep the swashbucklers away. It won't stay that way for long.
Earlier this week, RiME developer Tequila Works grabbed a few headlines after stating it would remove the Denuvo protection from its game, should it fall to crackers.
"I have seen some conversations about our use of Denuvo anti-tamper, and I wanted to take a moment to address it," RiME community manager Dariuas wrote on Steam forums.
"RiME is a very personal experience told through both sight and sound. When a game is cracked, it runs the risk of creating issues with both of those items, and we want to do everything we can to preserve this quality in RiME."
Dariuas concluded that a Denuvo-free version of RiME would be released if the game was cracked. Within days of the announcement and right on cue, pirates struck.
In a fanfare of celebrations, rising cracking star Baldman announced that he had defeated the latest v4+ iteration of Denuvo and dumped a cracked copy of RiME online. While encouraging people to buy what he describes as a "super nice" game, Baldman was less complimentary about Denuvo.
Labeling the anti-tamper technology a "huge abomination," the cracker said that Denuvo's creators had really upped their efforts this time out. People like Baldman who work on Denuvo talk of the protection calling on code 'triggers.' For RiME, things were reportedly amped up to 11.
"In Rime that ugly creature went out of control – how do you like three fucking hundreds of THOUSANDS calls to 'triggers' during initial game launch and savegame loading? Did you wonder why game loading times are so long – here is the answer," Baldman explained.
"In previous games like Sniper: Ghost Warrior 3, NieR Automata, Prey there were only about 1000 'triggers' called, so we have x300 here."
But according to the cracker, the 300,000 calls to triggers was a mere "warmup" for Denuvo. After just 30 minutes of gameplay, the count rose to two million, a figure he delivered with shocked expletives.
One of the main points of criticism for protections like Denuvo is that they take a toll on both game performance and gaming hardware. Baldman, who speaks English as a second language, reports that in RiME things have got massively out of hand which negatively affects the game.
"Protection now calls about 10-30 triggers every second during actual gameplay, slowing game down. In previous games like Sniper: Ghost Warrior 3, NieR Automata, Prey there were only about 1-2 'triggers' called every several minutes during gameplay, so do the math."
Only making matters worse, the cracker says, is the fact the triggers are heavily obfuscated under a virtual machine, which further affects performance. However, thanks to RiME's developers making good on their word, any protection-related problems will soon be a thing of the past.
"Today, we got word that there was a crack which would bypass Denuvo," Dariuas wrote last night.
"Upon receiving this news, we worked to test this and verify that it was, in fact, the case. We have now confirmed that it is. As such, we at [publisher] Team Grey Box are following through on our promise from earlier this week that we will be replacing the current build of RiME with one that does not contain Denuvo."
So while gamers wait for Denuvo to get stripped from RiME and pirates celebrate, the company behind the anti-piracy technology will be considering its options. If what Baldman claims is true, it sounds like more than just a little desperation is in the air.
Worryingly for Denuvo, not even throwing the kitchen sink at the problem has had much effect.