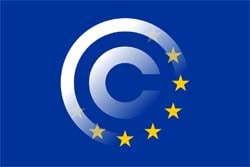 In recent years the Office of the US Trade Representative (USTR) has released several reports detailing "notorious markets" that contribute to large volumes of copyright infringement worldwide.
The annual reports are aimed at guiding the U.S. Government's position towards foreign countries where these sites and services are located. With a focus overseas, US-based platforms are not included.
Earlier this year the EU announced that it would be following the example set by the United States by producing a similar report of its own.
"The list will identify and describe the most problematic marketplaces – with special focus on online marketplaces – in order to encourage their operators and owners as well as the responsible local authorities and governments to take the necessary actions and measures to reduce the availability of IPR infringing goods or services," the EU noted in January.
Almost 11 months later the EU has published its debut 'Counterfeit and Piracy Watch List' based on consultations with stakeholders, decisions handed down against sites by national courts, the UK's Police Intellectual Property Crime Unit's infringing website list, Google's Transparency Report, plus various Europol assessments.
As promised, it lists sites, services, and other players who allegedly engage in, facilitate or benefit from counterfeiting and piracy, with the aim of placing pressure on the platforms themselves as well as those in power.
For inclusion in the report, the owner of allegedly-infringing platforms must be believed to reside outside the EU, whether or not the platforms themselves have connections inside due to domain registrations or web hosting, for example.
Perhaps unsurprisingly, the majority of the 70 responses received during the consultation phase mentioned cyberlockers and BitTorrent sites, followed by stream-ripping, linking sites, and unlicensed pay-per-download sites. Also under the spotlight are hosting providers, domain registries and registrars, plus ad-networks generating profit from 'pirate' sites.
Cyberlockers
Given its appearance in several earlier US 'watch list' documents, the inclusion of Rapidgator in the brand new EU report was perhaps a given. Supposedly hosted in Switzerland but operated from Russia, the platform is accused of hosting a wide range of infringing content while encouraging uploaders with monetary rewards and affiliate schemes.
"The total number of visits of rapidgrator.net between April 2017 and March 2018 was around 635.7 million. The average website rank worldwide was 1184 in this period. 34% of the visits came from the EU, 66% from non-EU countries," the report notes.
Uploaded.net, a site that has lost legal cases in Germany during the past two years, also makes an appearance.
Reportedly operated from Switzerland (a country placed geographically in Europe but outside the EU), Uploaded is also accused of incentivizing users to upload popular content by paying out cash rewards.
"The total number of visits of Uploaded.net between April 2017 and March 2018 was around 856 million. The average website rank worldwide was 1140 in this period. 39% of the visits came from the EU, 61% from non-EU countries. Courts in Germany, India and Italy have issued blocking orders against the site," the report adds.
As reported earlier last year, Uploaded implemented a repeat infringer policy but this doesn't appear to have quietened rightsholders.
Openload, a file-hosting site that was recently revealed to generate more traffic than Hulu or HBO Go, is similarly accused of hosting large quantities of infringing traffic while paying rewards to uploaders.
The report makes no attempt to reveal where its operator is based but says that its hosting provider "is not revealed by a service provider registered in the US", which could be a reference to Cloudflare.
After its appearance in the USTR's 'notorious markets' report earlier this year, 4shared is now also featuring in the EU's variant.
Accused of hosting 'pirate' content and rewarding uploaders, the EU report notes that 4shared has more unique visitors than any similar platform. Interestingly it is said to be hosted in the US, which raises the question why the US Government hasn't done something about it rather than simply adding it to a 'rogue' list.
"The total number of visits of 4shared.com between April 2017 and March 2018 was
around 721 million. The average rank worldwide was 639 in this period. 10% of the visits came from the EU, 90% from non-EU countries," the report states.
In the same section, Sci-Hub is noted as "one of the most problematic online actors for book and scholarly publishers according to the European publishing industry."
The report claims that the infamous 'Pirate Bay of Science' obtains its content by using "compromised user credentials obtained via phishing scams", something the site's operator denies. It's claimed that file-hosting site Libgen.io gets most of its content from Sci-Hub.
Stream-ripping
Recently labeled as the number one threat to the music industry, stream-ripping platforms make a prominent appearance in the EU report. H2converter.com is said to be hosted in the US and operated from Vietnam, generating around 312 million visits per year. Again, a US presence doesn't appear to be an immediate risk to the platform.
Downvids.net is reportedly hosted in France while its operator is "presumed" to be outside the EU. That site is said to have around 107 million visits per year, making it "one of the most popular stream-ripping services globally".
Linking and referrer websites
As defined by the EU report, these sites "aggregate, categorize, organize and index links to media content that is stored on hosting websites, cyberlockers or other kinds of sites allegedly containing pirated content."
Hosted in Turkey, Fullhdfilmizlesene.org is said to be one of the most popular with around 451 million visits per year. Russia-hosted Seasonvar.ru is also listed, with an estimated 1.1 billion visits per year. Dwatchseries.to, 1channel.ch and music-focused platform RnbXclusive.review complete the list.
Torrent sites
Previously listed as some of the top targets for rightsholders and law enforcement, torrent sites appear lower down in the EU's report than one might expect. However, it's no surprise that the super-resilient The Pirate Bay is presented as the number one threat with an estimated 3.1 billion visits between April 2017 and March 2018.
Next up is popular torrent platform RARBG. Hosted outside the EU in Bosnia and Herzegovina, RARBG is reported as responsive to takedown notices but with content rapidly reappearing again shortly after.
"The total number of visits of Rarbg.to between April 2017 and March 2018 was around 1.371 billion. The average rank worldwide was 304. 31% of the visits came from the EU, 69% from non-EU countries," the report notes.
"Rarbg.to reportedly generates income from advertisements and a pay-per-install distribution model for potential malware. The website and its variants have been subject to blocking orders in Australia, Denmark, Finland, Ireland, Italy, Portugal and the United Kingdom."
Three other torrent giants round up the list. With an alleged 968.1 million visitors per year, Russia's RuTracker is reported as the largest of the trio. In second place with almost 958 million visits is 1337x.to, a site that's supposedly hosted in the United States, although the USTR states it's an overseas player. Meta-search engine Torrentz2, with almost 712 million visits per year, completes the lineup.
Hosting providers
In common with the USTR's report, the EU's variant calls out various hosting providers and services that "allegedly do not follow due diligence when opening accounts for websites to prevent illegal sites from using their services and do not cooperate with copyright holders in removing or blocking access to pirate content."
US-based Cloudflare is accused of offering services to approximately 40% of the world's pirate sites, helping to anonymize their operators and hide sites' true hosts.
"[C]loudFlare's cooperation with the rightholders, including CloudFlare's responsiveness to infringement notices should be improved (i.e. disabling access to its services and terminating accounts). Stakeholders also urge CloudFlare to follow due diligence when opening accounts for websites to prevent illegal sites from using its services and to strengthen its repeat infringer policy," the report notes.
While Cloudflare avoided being called out in the USTR's report, both the US and EU are agreed that Switzerland-based Private Layer is a serious problem.
"Private Layer provides anonymity to the owners and operators of the websites that use its services, which makes them very attractive also for pirate sites. Private Layer is reported by the creative industries for hosting many IP infringing websites and for not having an effective policy to handle IP infringements," the EU says.
The full Counterfeit and Piracy Watch List can be download here (pdf) Note: the PDF triggers a warning from Avast and AVG, suggesting that it contains a blacklisted URL. The pdf comes directly from the EU website and we don't see anything wrong with it.