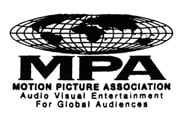 Back in 2010, the major movie studios of the Motion Picture Association were pursuing a dream. Rather than deal with each individual file-sharer the companies decided that website blocking could be a solution to mass online piracy.
Their first target was Usenet-indexing site Newzbin, a somewhat soft target considering the site had already been declared as operating illegally in the UK.
Almost five years ago the High Court ruled in the studios' favor, ordering ISP BT to block the site. This action set a precedent in the UK and in the years that followed a similar process was used to block hundreds of 'pirate' sites, with the recording, publishing and sports industries all getting involved.
Currently, sites are blocked on a regular basis as copyright holders are allowed to add new domains to existing court orders if the domains are considered to be closely associated with a previously blocked site. This covers new Pirate Bay and KickassTorrents proxy sites, for example.
However, during the past few days several sites became unavailable via UK ISPs that were not closely associated with sites already blocked, CouchTuner for instance. This was a fairly clear indication that a new High Court order had been obtained.
That confirmation has now arrived, with notification from ISP Virgin Media that it has blocked several streaming sites in compliance with an injunction obtained by the Motion Picture Association on May 5. The sites are Couchtuner.ag, Merdb, Putlocker.is, Putlocker.plus, Rainiertamayo.com (Rainierland), Vidics.ch, Watchfree.to and Xmovies8.tv.
From a traffic perspective, Putlocker is without doubt the largest target. According to Alexa the streaming portal is the 219th most popular site on the Internet, 166th in the United States and an impressive 35th in the UK.
Next up is Watchfree.to, a site that rocketed from relative obscurity this time last year to become the 1,369th most popular site on the Internet. In third place comes CouchTuner, a fan favorite that's currently ranked 1,609th worldwide. The remainder are relative minnows, with Vidics barely able to break the 28,000 barrier.
As always the current injunction was obtained under Section 97a of the Copyright, Designs and Patents Act but one has to go back more than a year to find a similar fresh order obtained by the MPA. That came in April 2015 when several PopcornTime, isoHunt, EZTV and sundry streaming sites were targeted.
But while the MPA's applications are spread out, it's likely their reach will continue to grow. Any sites that have a similar name and/or functionality to those in an existing order will be added to the injunction without having to obtain a new one. In an effort to thwart workarounds, that includes proxies, mirrors and even copycats too.